The UK-Japan Fintech Initiative
---
Doreming, a global financial technology company selected as one of the FinTech100 companies by KPMG in 2016 for its work on financial inclusion, organised an event on 17th March with over 70 attendees from the UK and Japan to increase collaboration.
The agenda of the initiative:
1) Promote the UK-Japan FinTech collaboration and innovation across governments, corporations, financial institutions and financial technology companies.
2) Examine how collaboration could tackle the UN Sustainable Development Goals and Financial Inclusion.
3) Discuss how Doreming's Initiative can bring together public and private sectors to help tackle Financial Inclusion and UN's Sustainable Development Goals.
There were speakers from the UK HM Treasury, Department for International Trade, CDC Group, Level39, Innovate Finance and major Japanese companies at the event.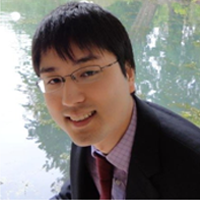 Moderator and Presenter:
Masahiro Takasaki, Doreming
Founder & CEO
Masahiro wants to provide affordable financial services to workers through the help of employers. Doreming's system allows people to receive pro-rata payments based on their accrued take-home value – the amount employees have worked minus taxes.
He is creating the UK-Japan FinTech initiative to promote collaboration between the UK and Japan to tackle financial inclusion and UN Sustainable Development Goals through collaboration.
Special Message Video:
Professor Muhammad Yunus,
Nobel Peace Prize Laureate at Yunus Center.
Special Message Video:
Khalil Alfuraih, Saudi Arabia.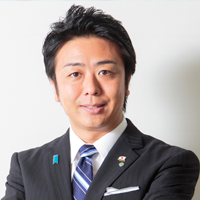 Special Message from the Mayor of Fukuoka Mr. Soichiro Takashima
I am Soichiro Takashima, the Mayor of Fukuoka City.
In Fukuoka City, as one of the pillars of our public policy, we are creating a "Start-Up City" where we proactively support new innovations and entrepreneurs that can help to solve social problems and new challenges.
We are very happy to see Doreming, one of the start-ups established in our incubation center in Fukuoka city, is developing FinTech services being highly recognized to have potentials in solving social problems around the world, as well as encouraging global initiatives such as between the UK and Japan.
In Fukuoka-city, we are seeking collaborations with various cities around the world to further develop support for startups, so they can go global similar to Doreming.
I hope that this kickoff event will be the first step to change the world through the power of startups and I look forward to your continued success in the future.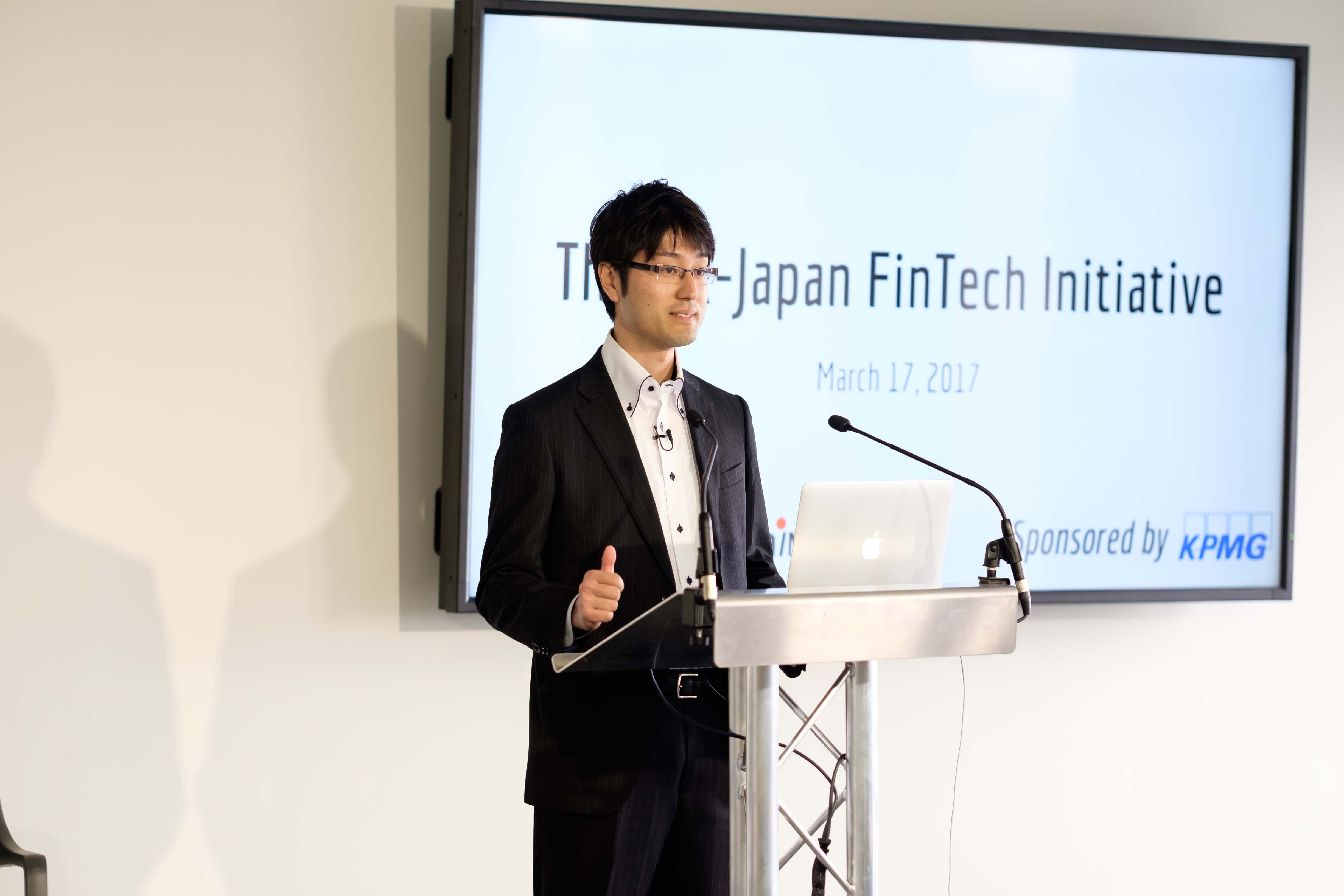 Social contribution business using FinTech and big business in the future.
Masahiro displaying his audience how the Doreming system can improve the financial system and helping the underbanked/unbanked workers to be financially included.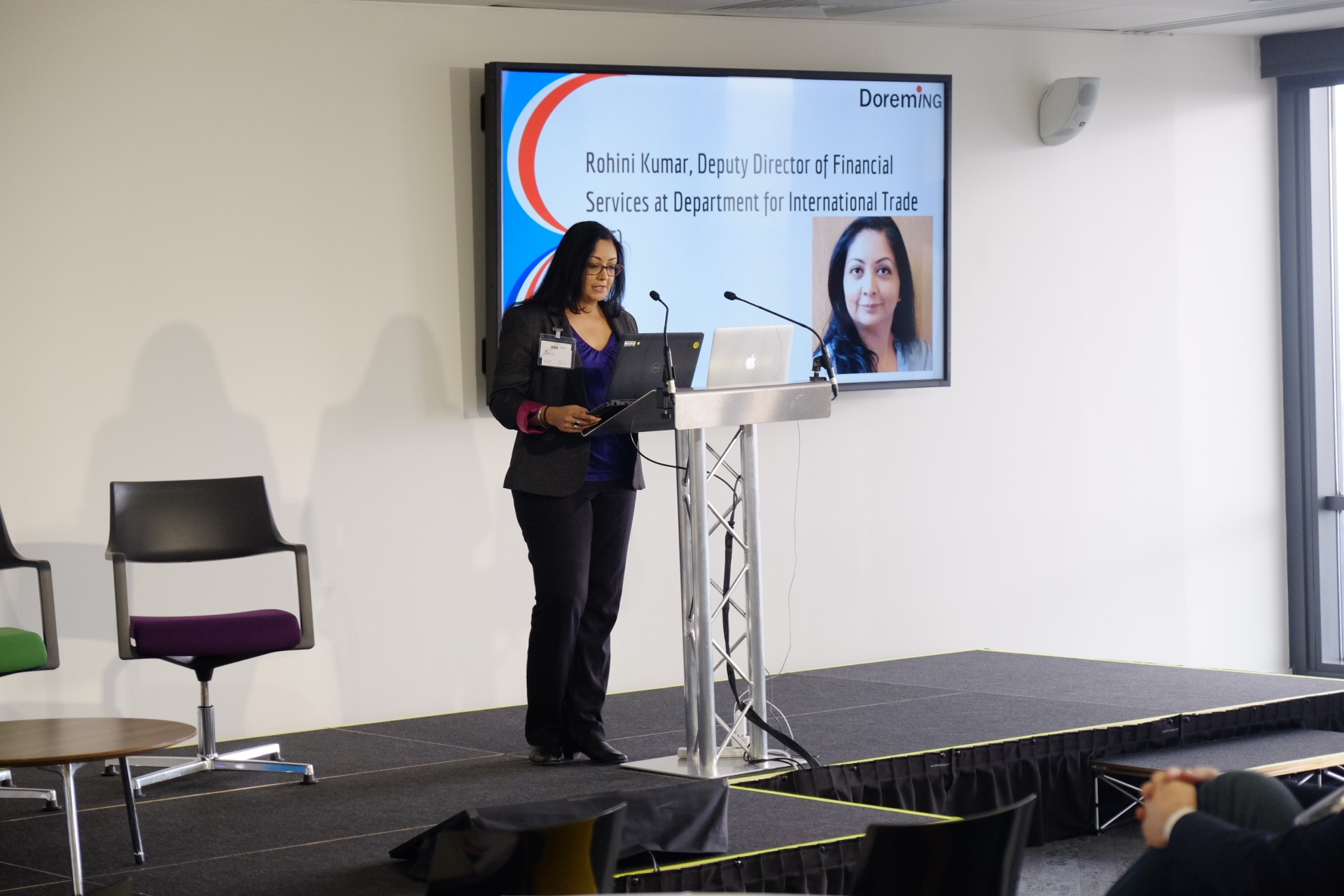 VIP SPEAKERS:
Rohini Kumar
Deputy Director of Financial Services at Department for International Trade (DIT)
UK Ministry of Commerce.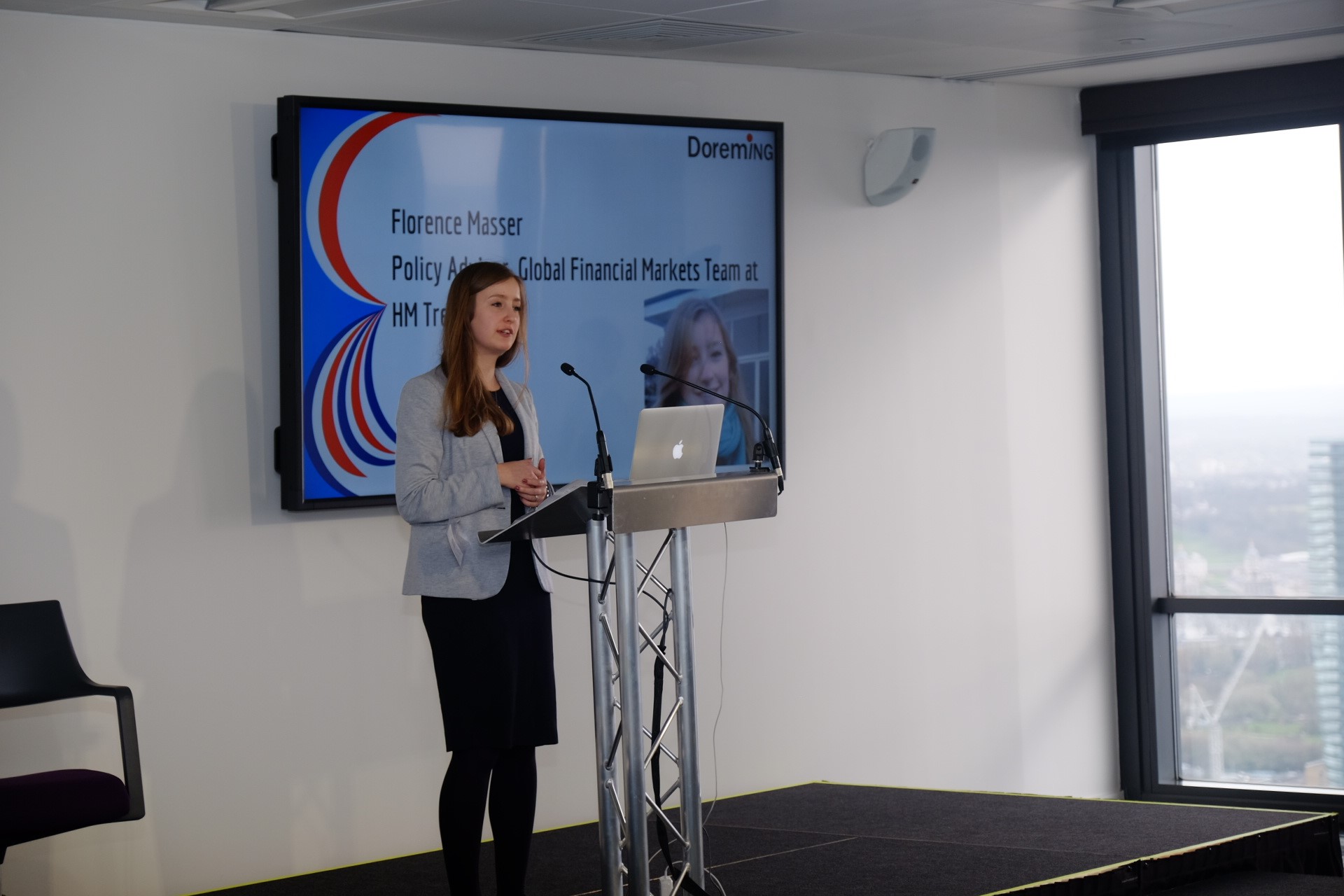 VIP SPEAKERS:
Florence Masser
Policy Advisor, Global Financial Markets Team at HM Treasury.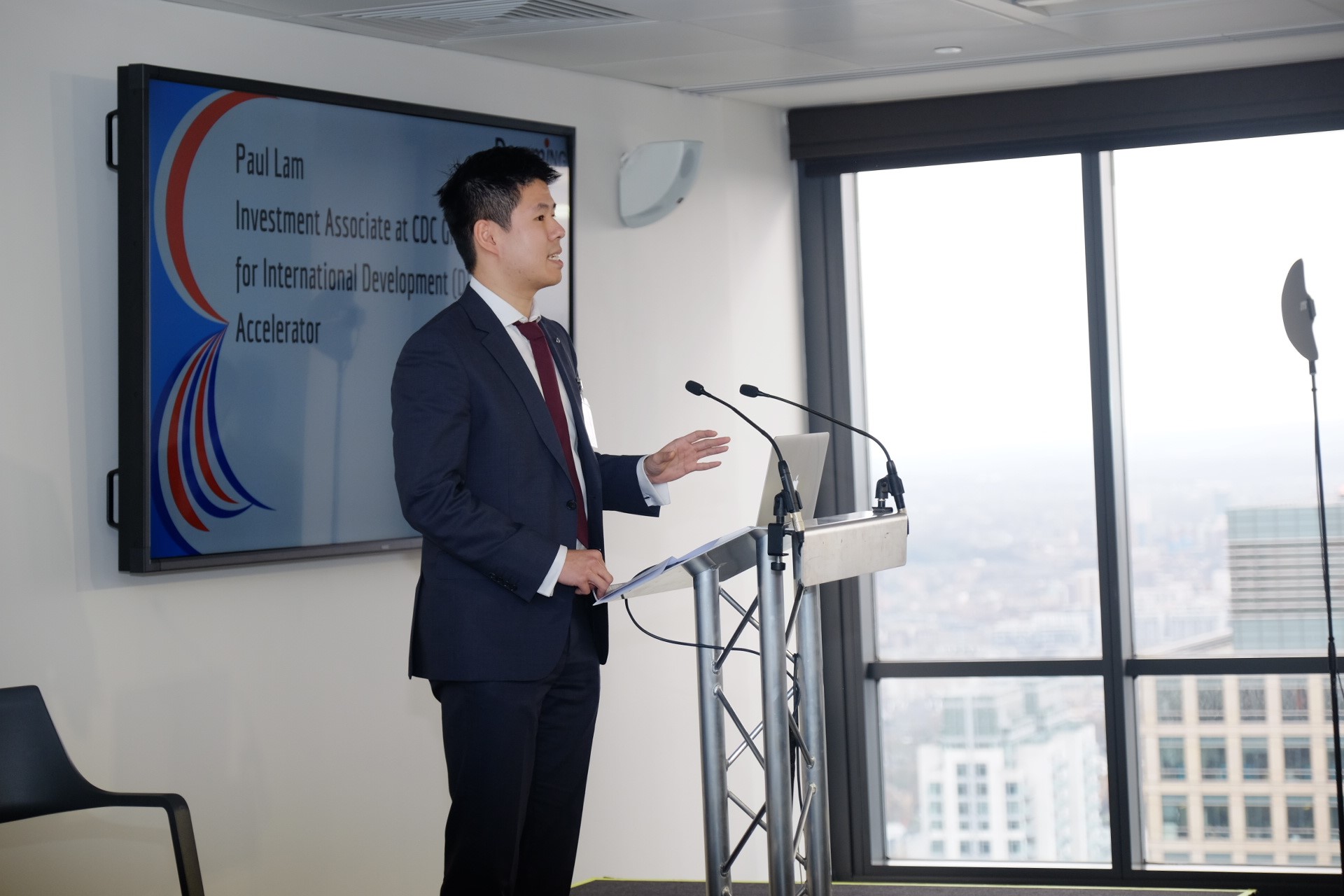 VIP SPEAKERS:
Paul Lam
Investment Associate at CDC Group, Department for International Development (DFID) Impact Accelerator.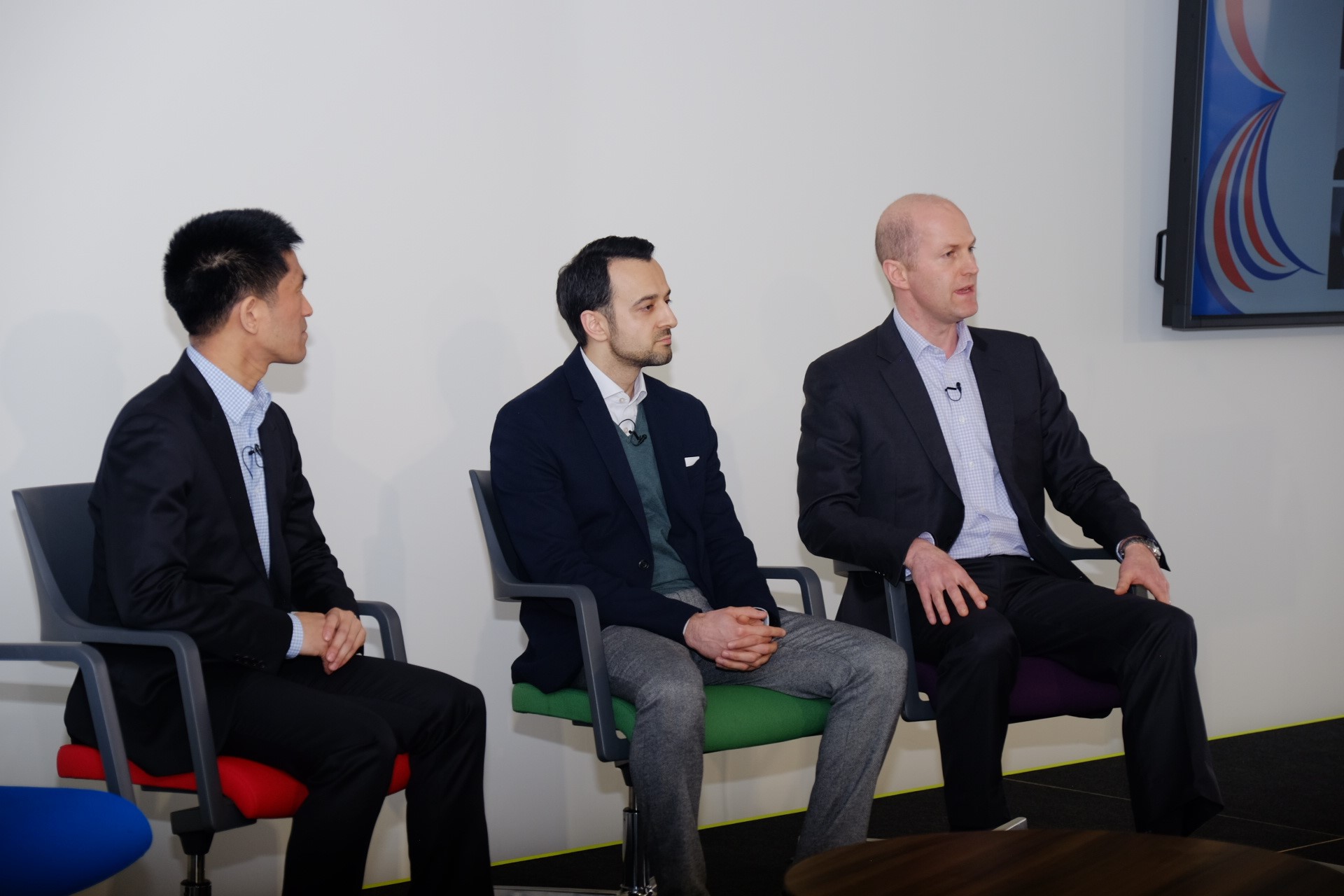 PANEL DISCUSSIONS:
Ben Brabyn
Head of Level 39
Abdul Basit
CFO at Innovate Finance
Tomo Nakamura
UK Country Manager at Doreming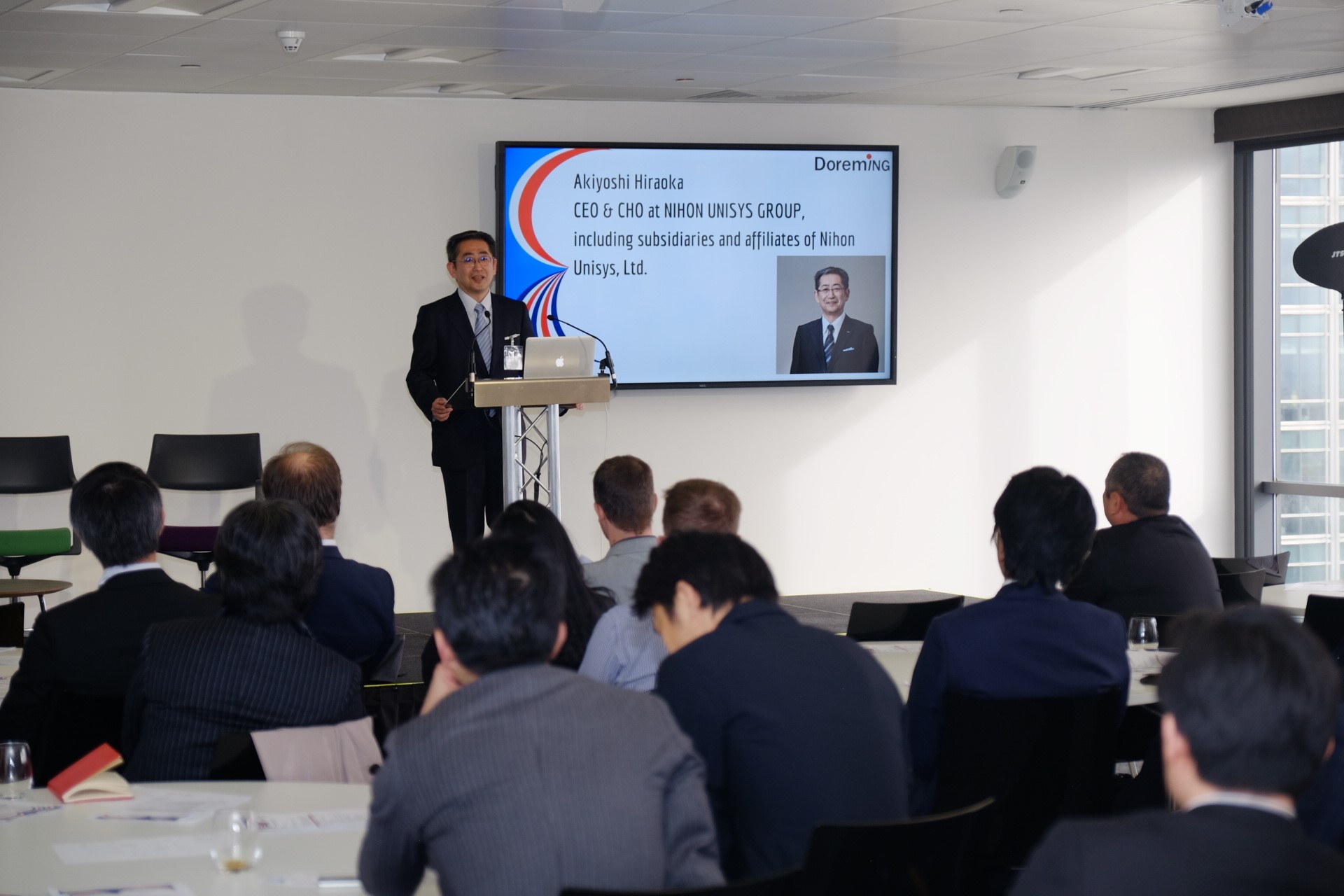 Executive Speech:
Akiyoshi Hiraoka
CEO & CHO at Nihon Unisys Group.
(including subsidiaries and affiliates of Nihon Unisys, Ltd.)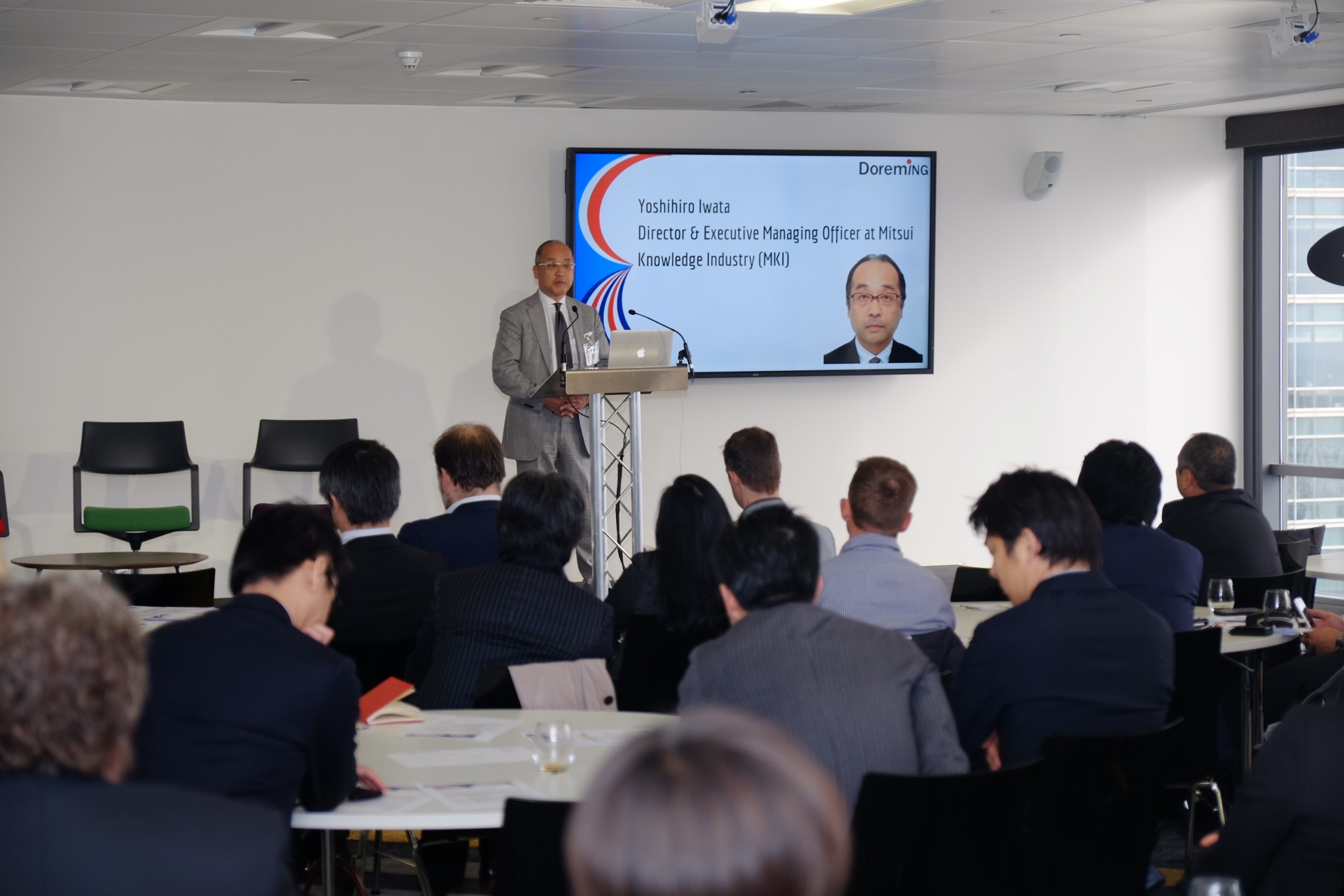 Executive Speech:
Yoshihiro Iwata
Director & Executive Managing Officer at Mitsui Knowledge Industry.
(MKI)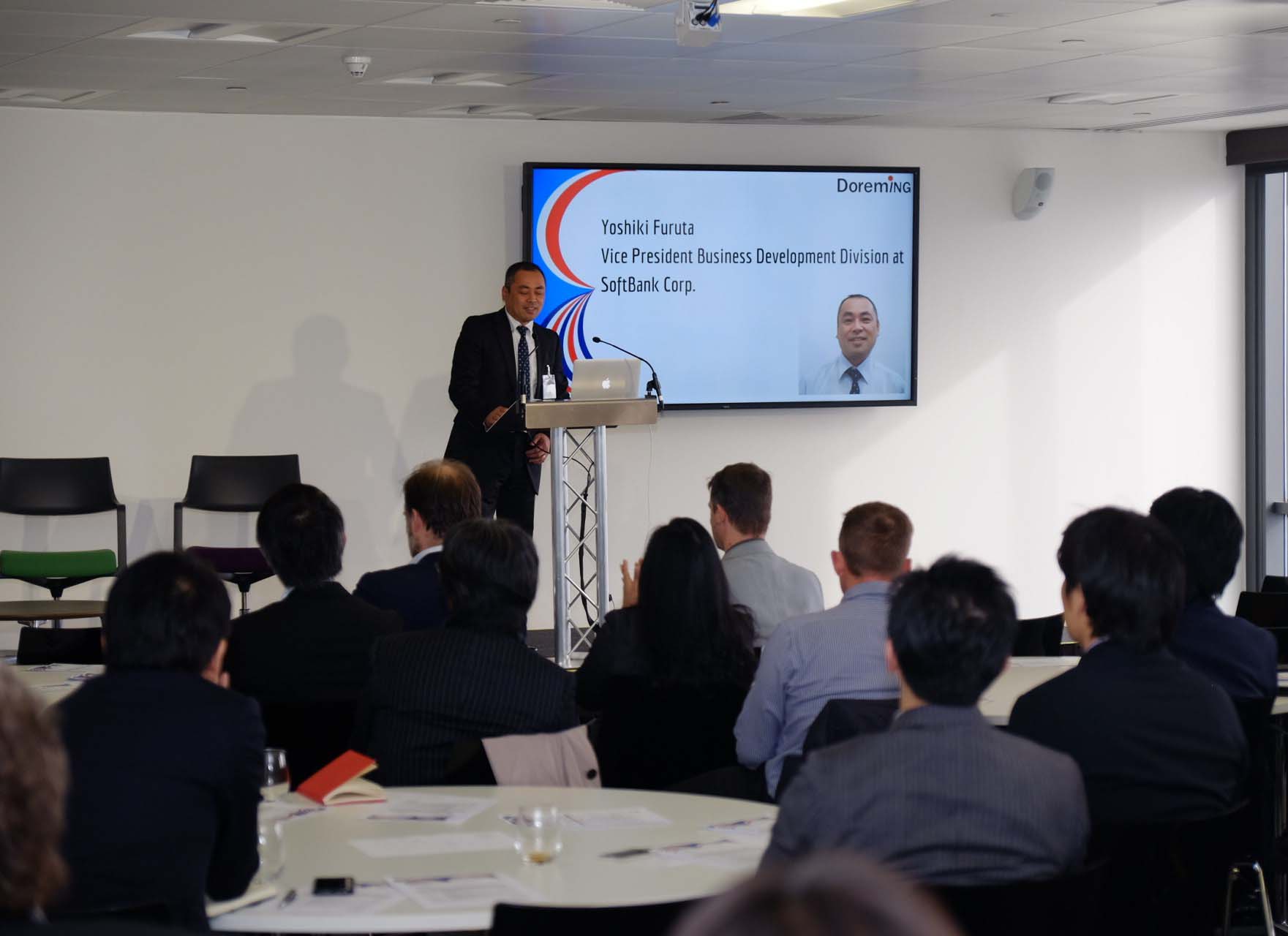 Executive Speech:
Yoshiki Furuta
Vice President Business Development Division at SoftBank Corp.
(Softbank Group)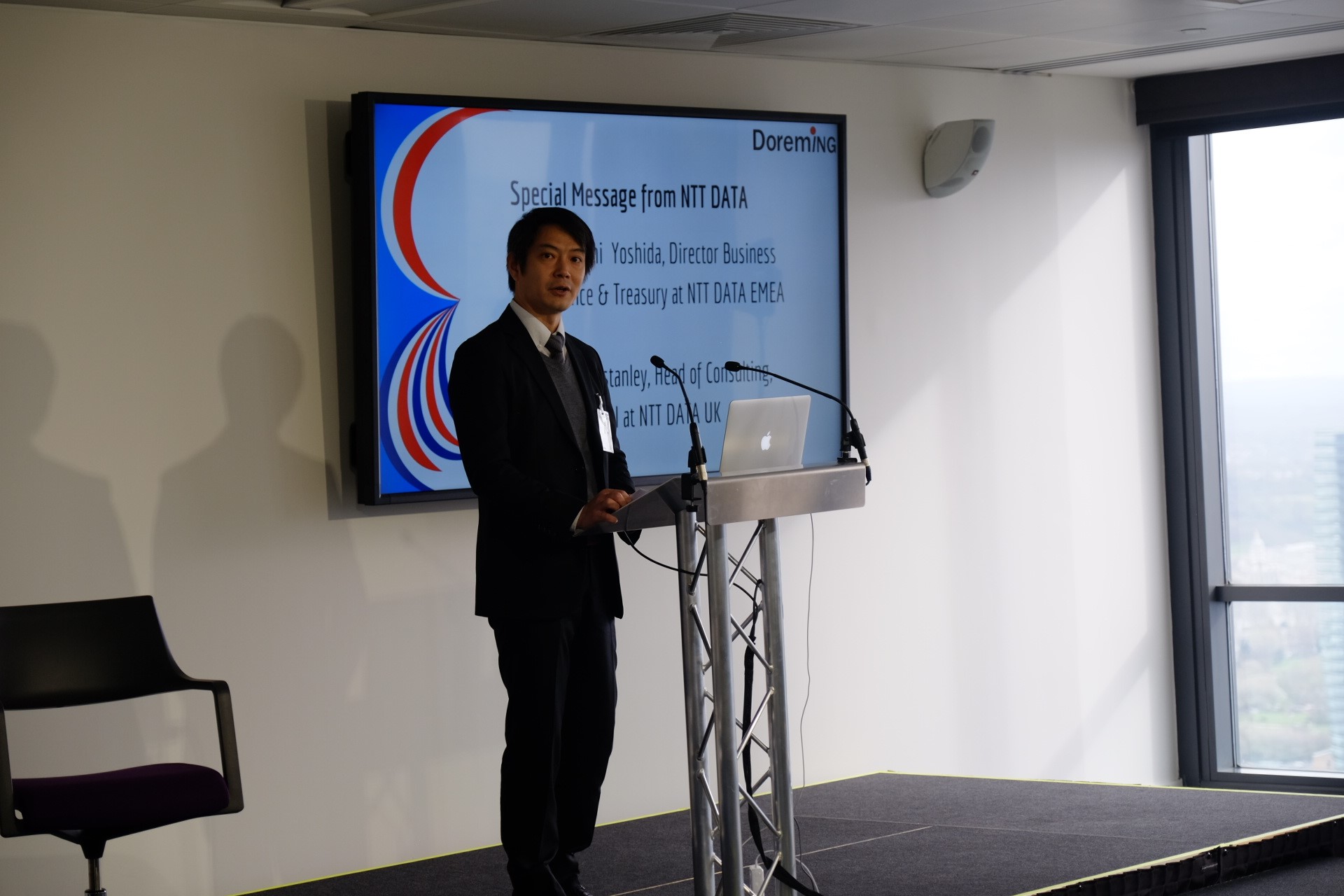 Executive Speech:
Hirotoshi Yoshida
Director Business Finance & Treasury at NTT DATA EMEA Ltd.
(NTT DATA Group)
Thank you all for coming to our UK- Japan Fintech initiative and your presence helped make this Event a great success. We hope you enjoyed the agenda and left with new connections and action-oriented follow-up activities for further engagement.
We would like to especially thank KPMG for their sponsorship and Level39 for hosting the event.
Thank you to Qurate, Newton IT, The Frameworks, Token for helping us at the event.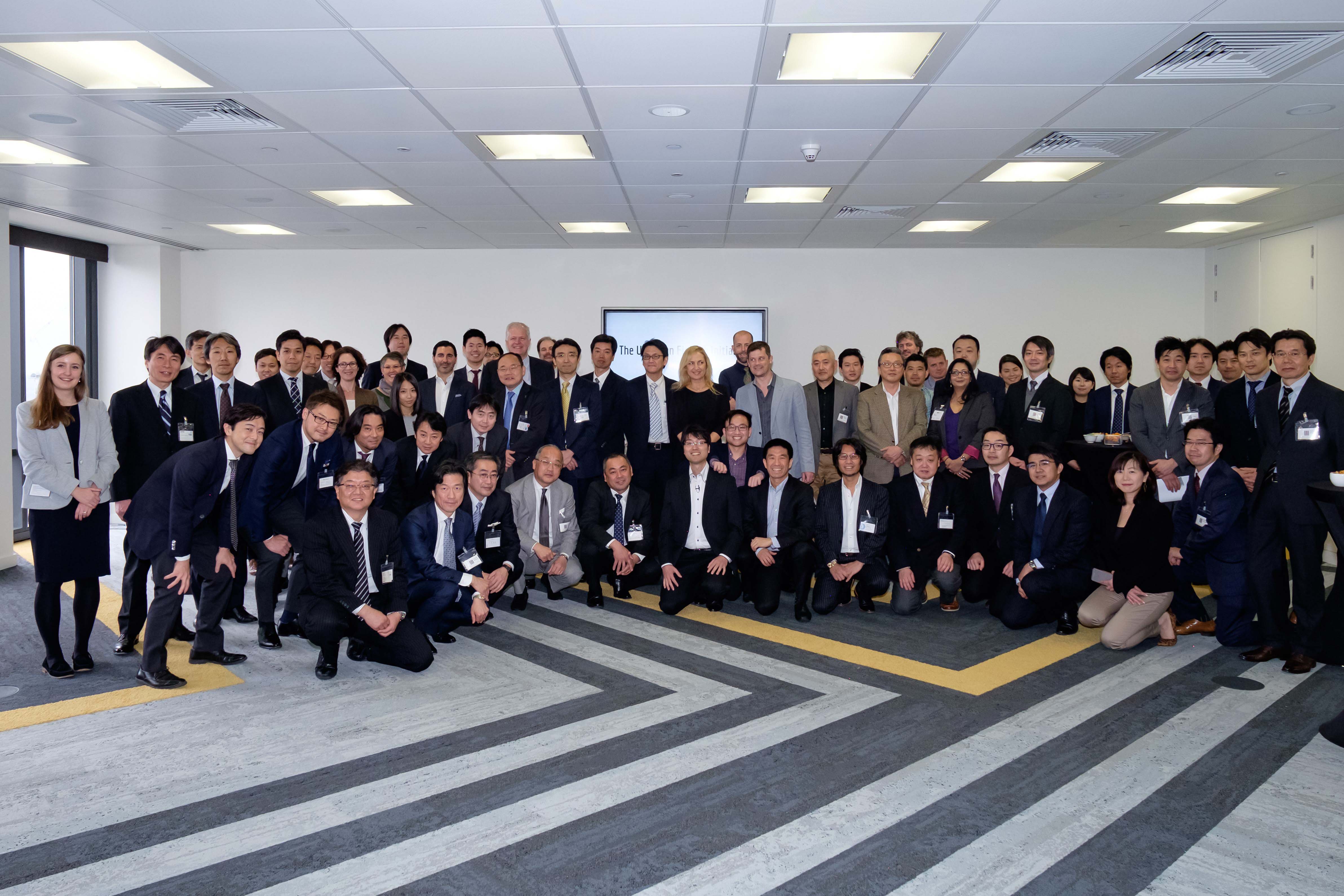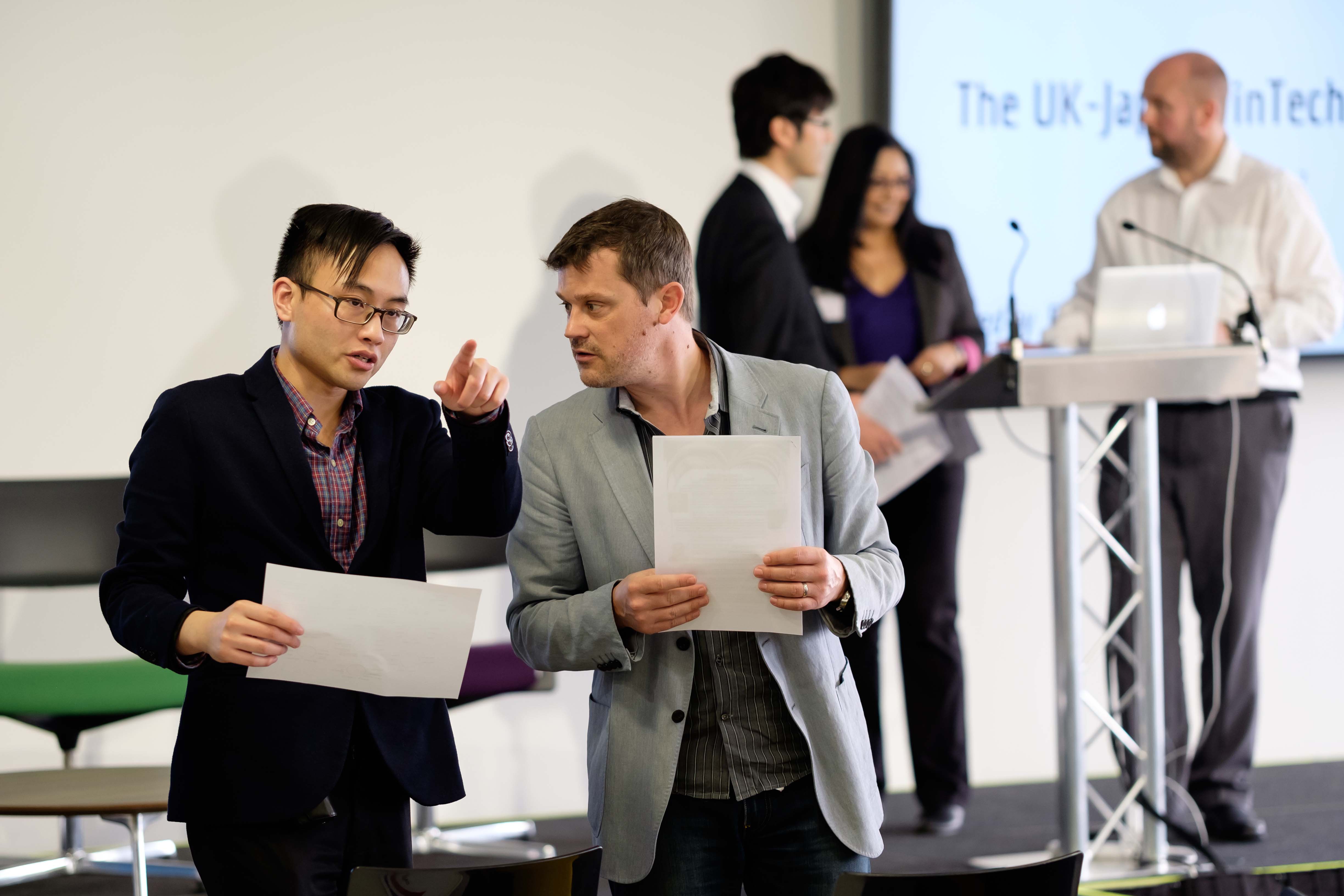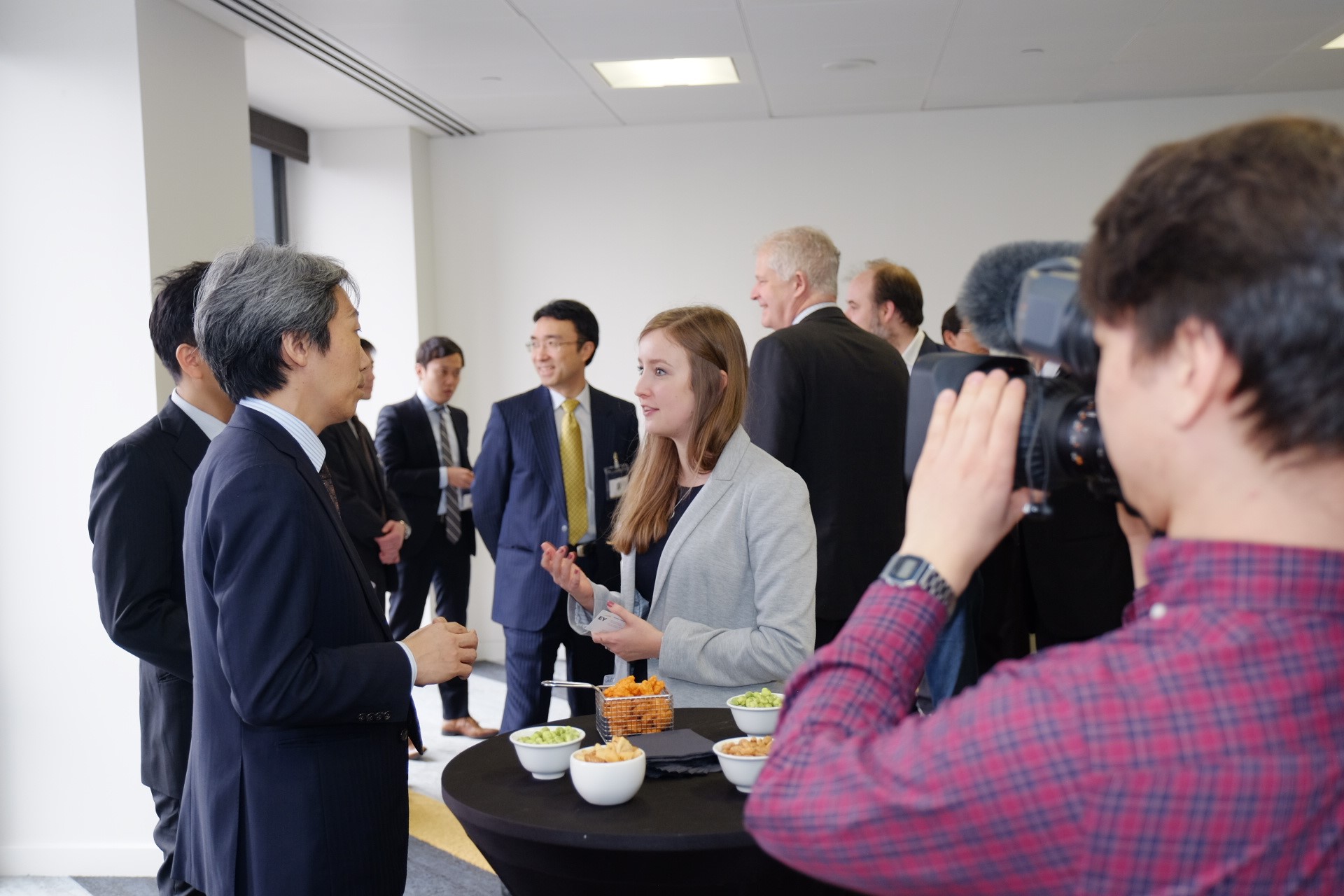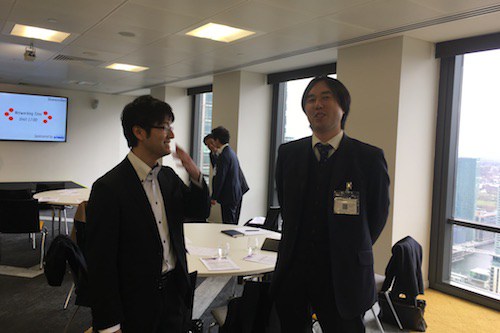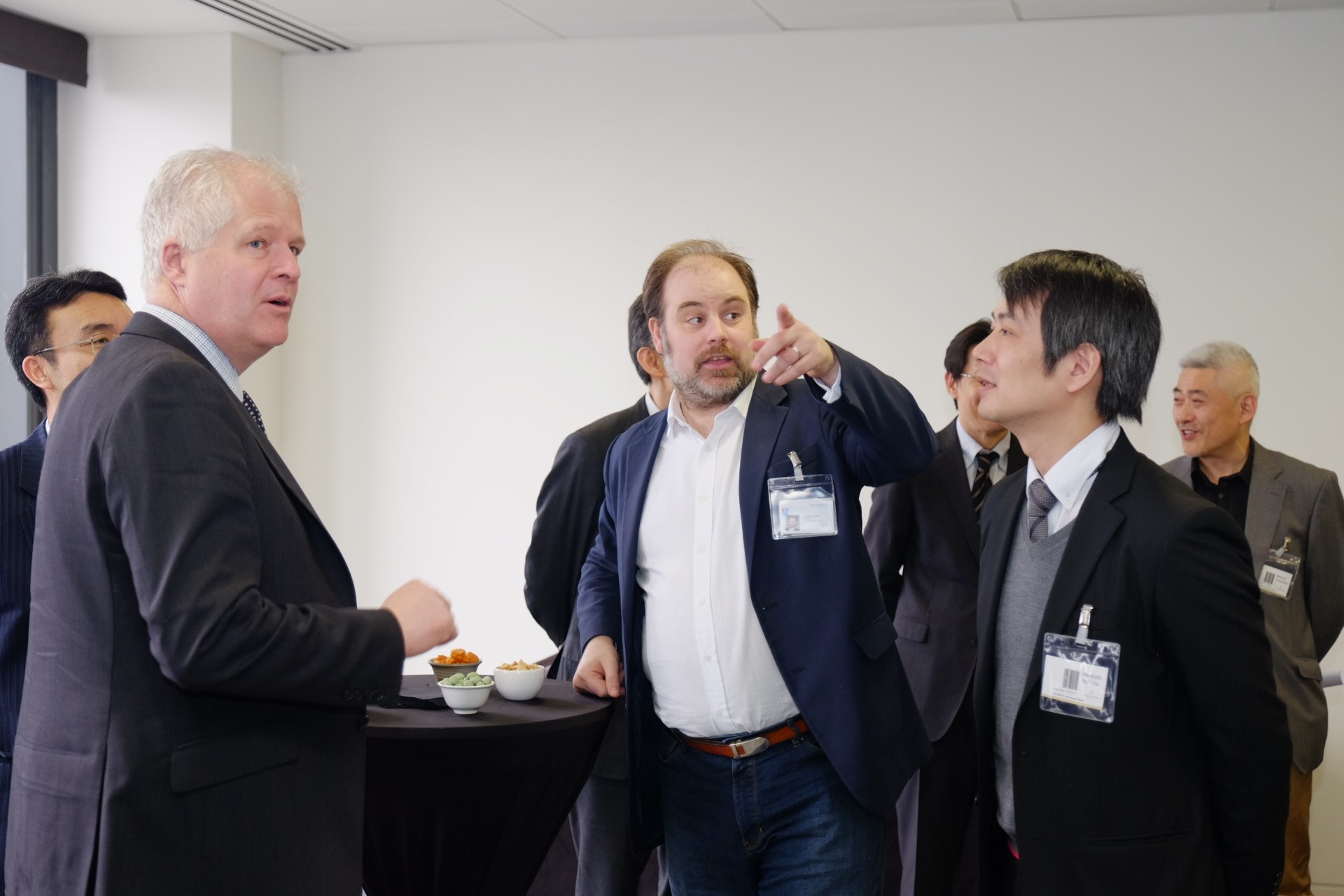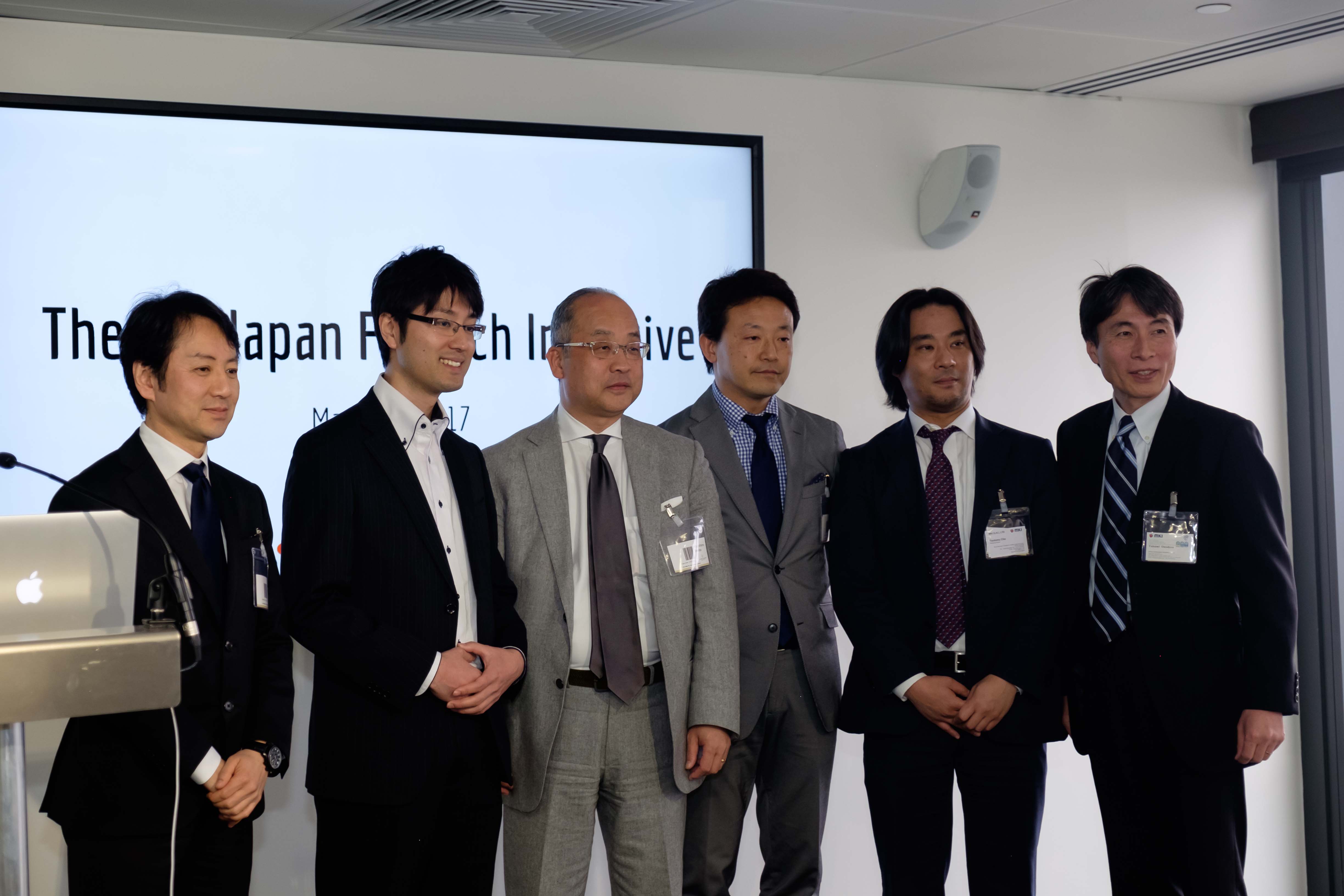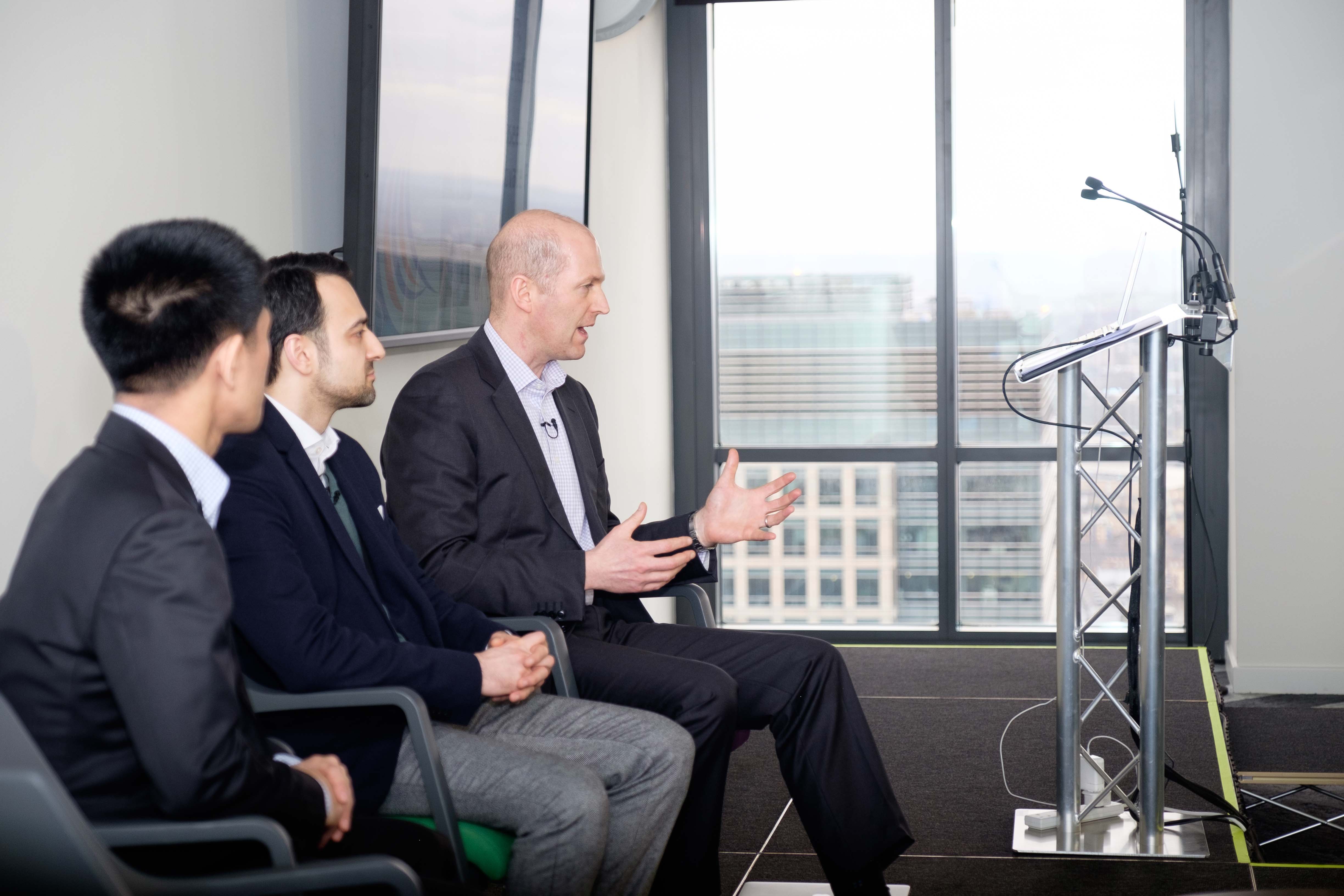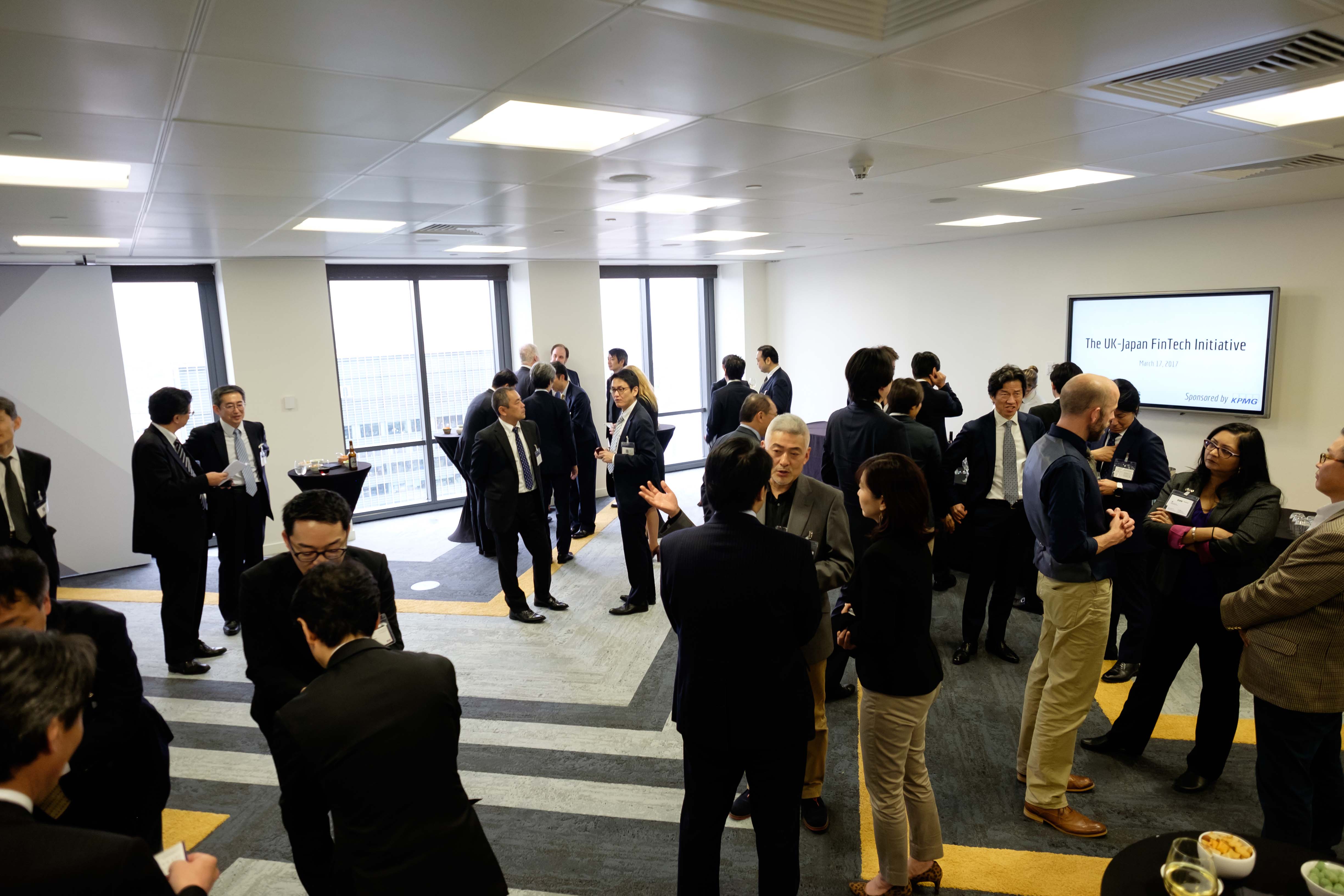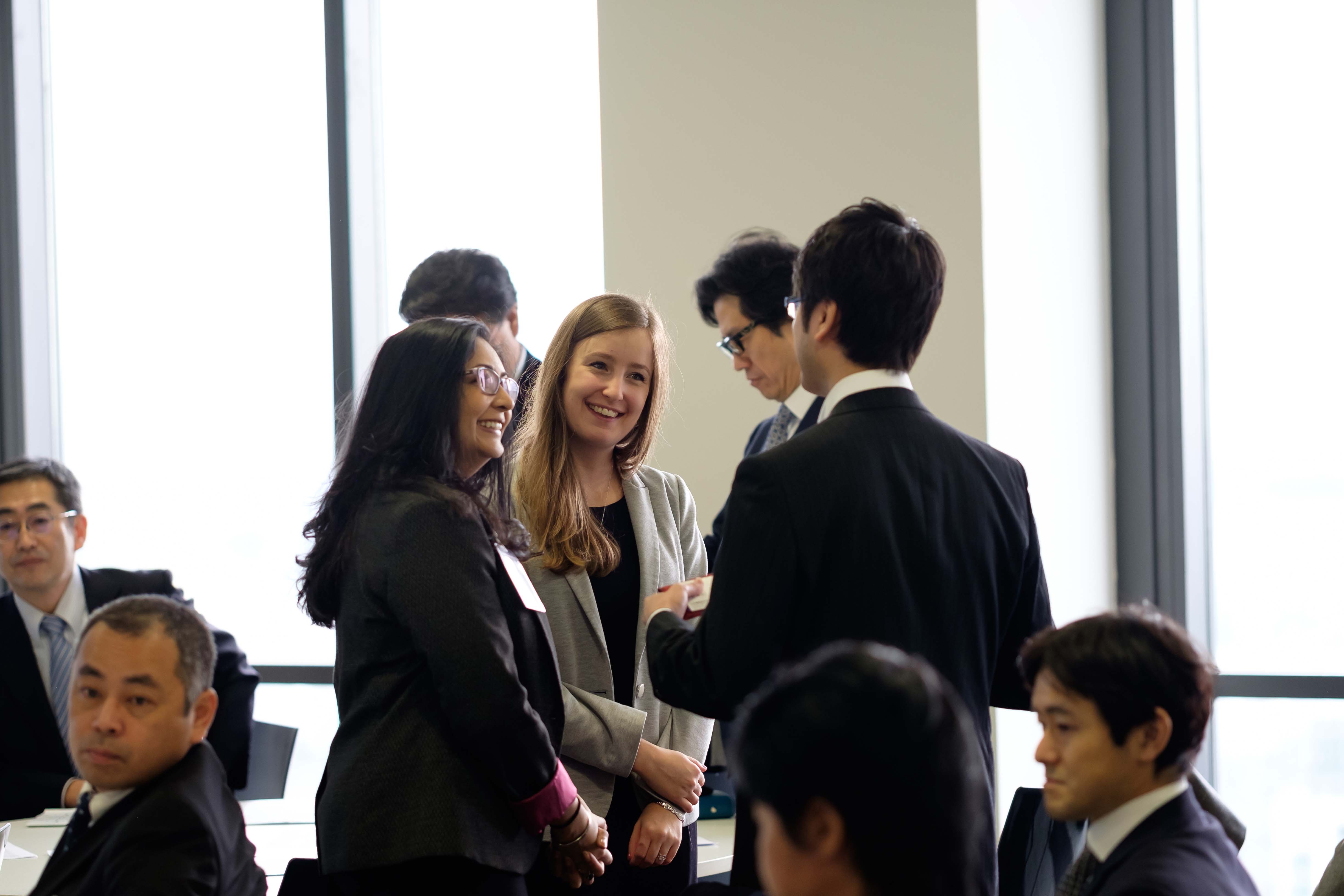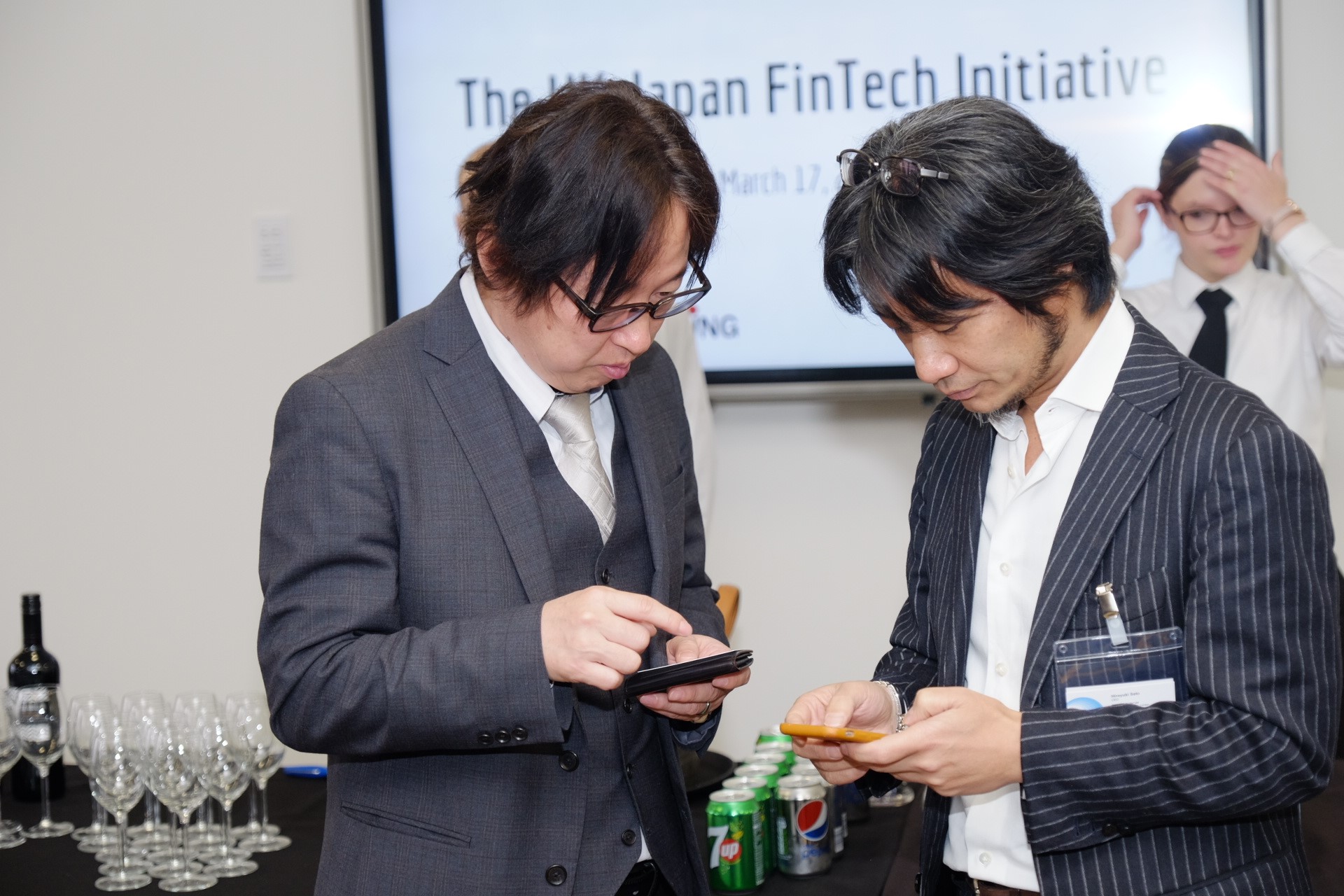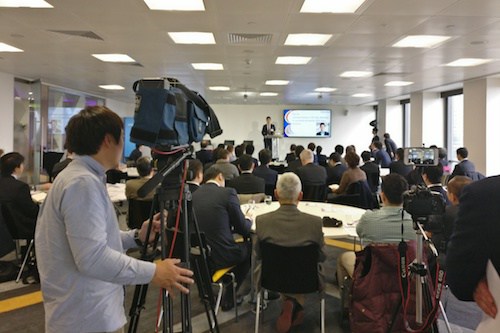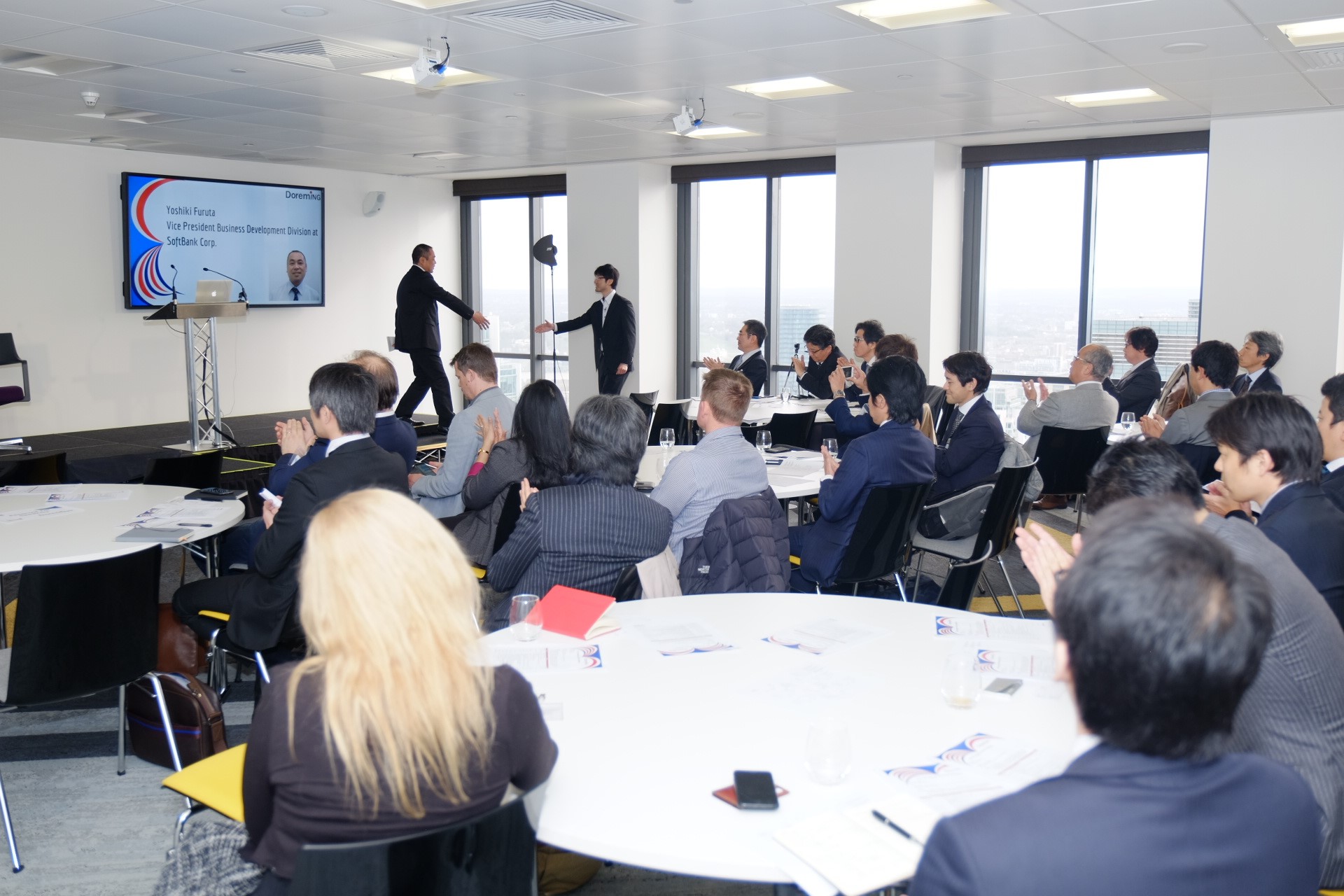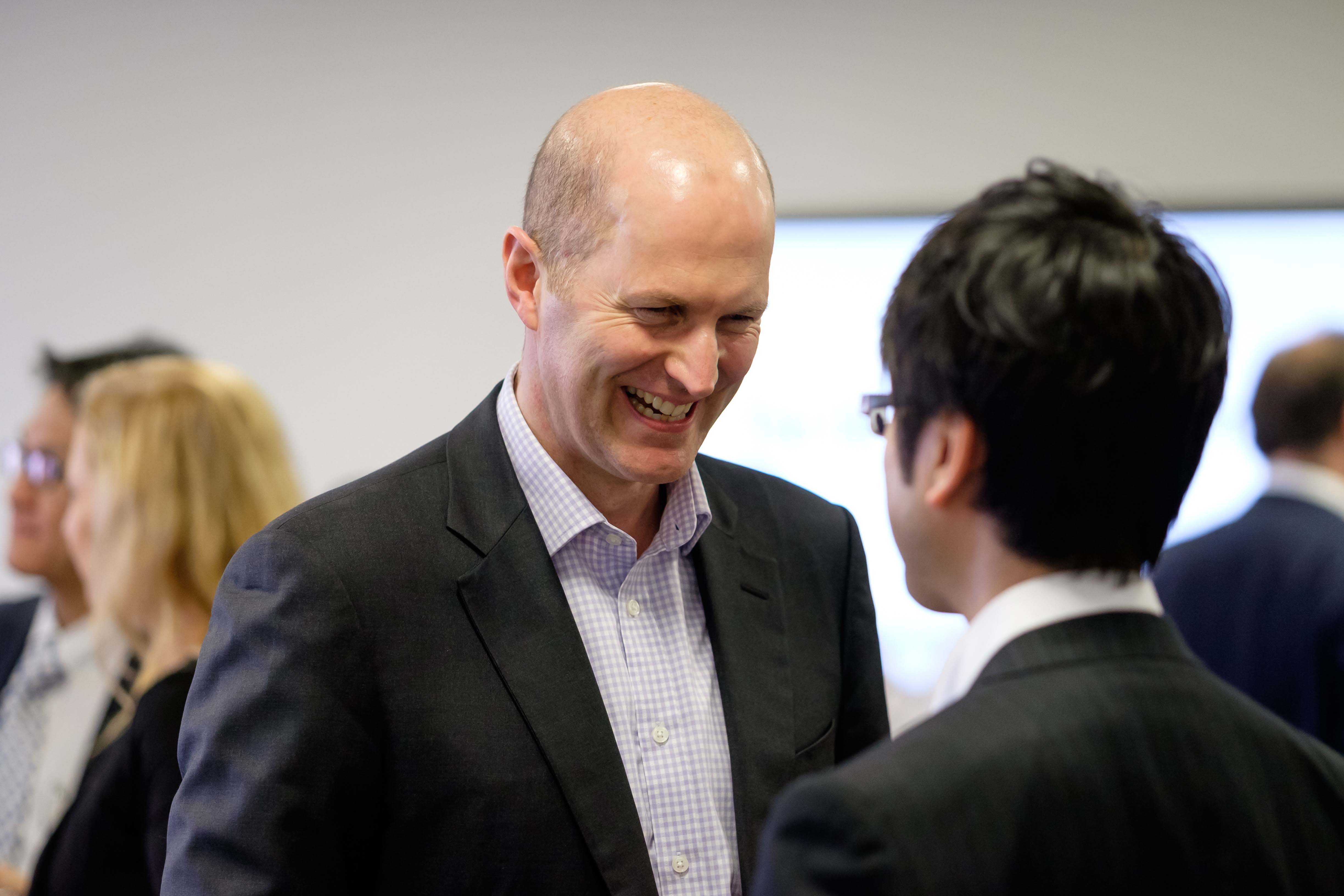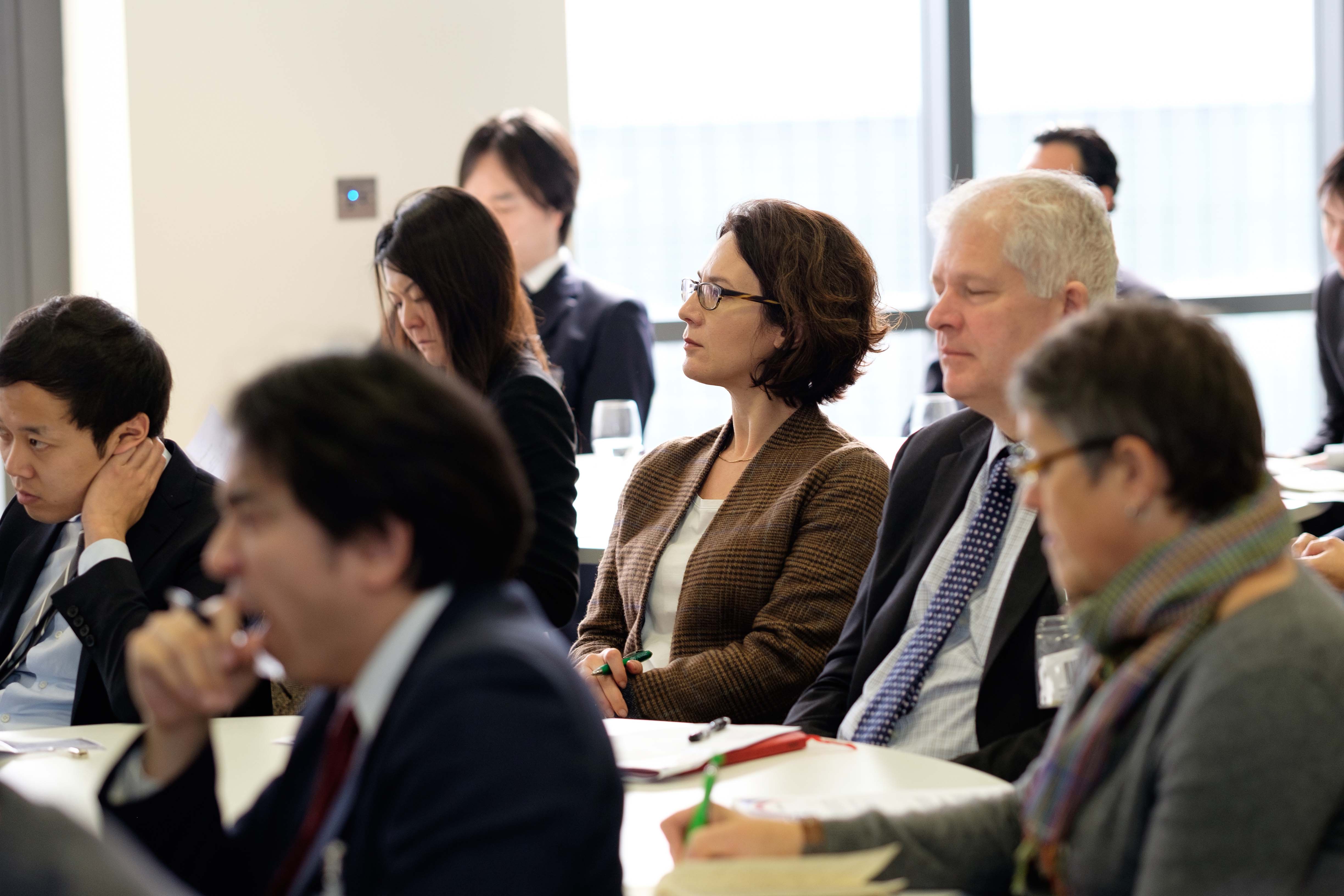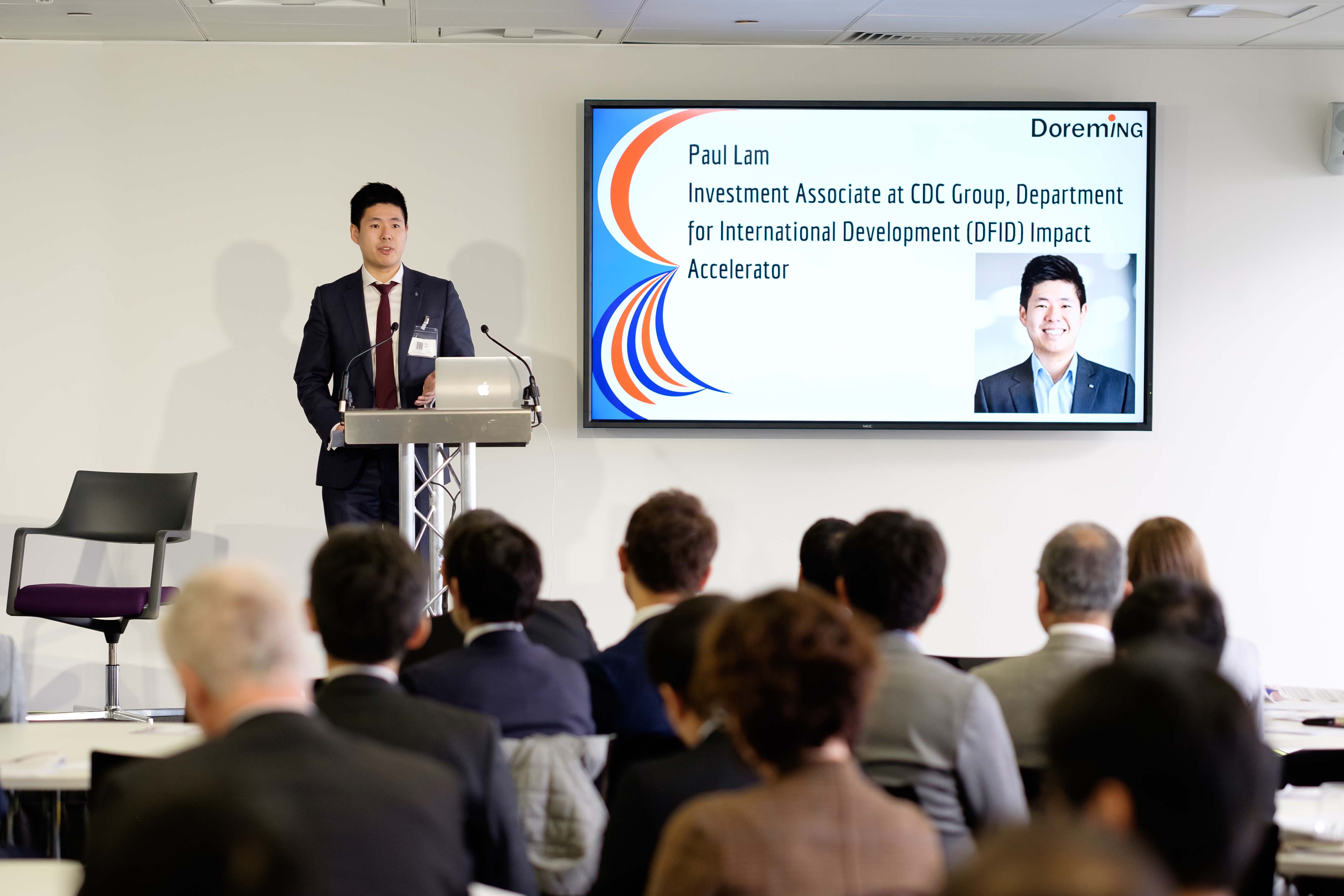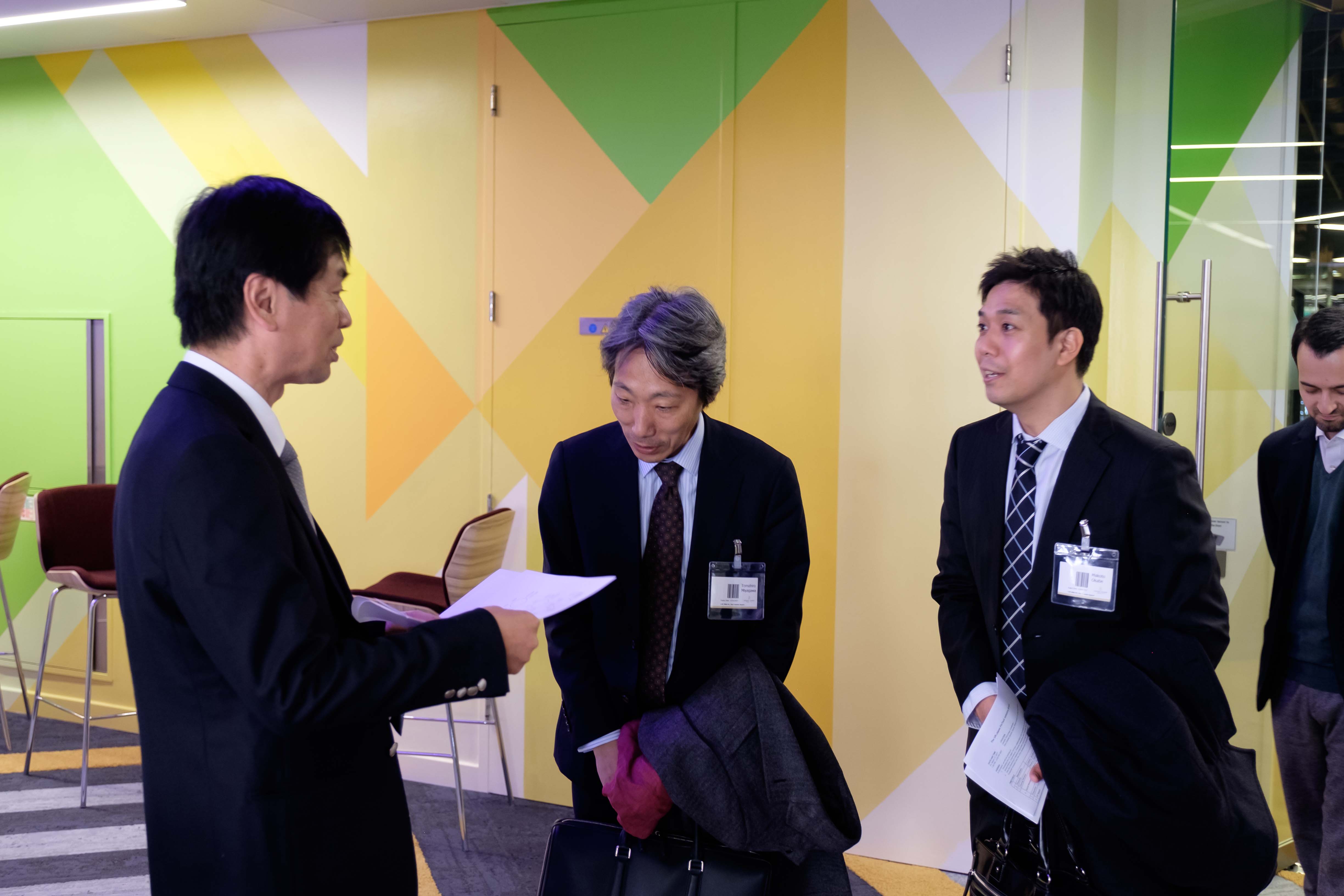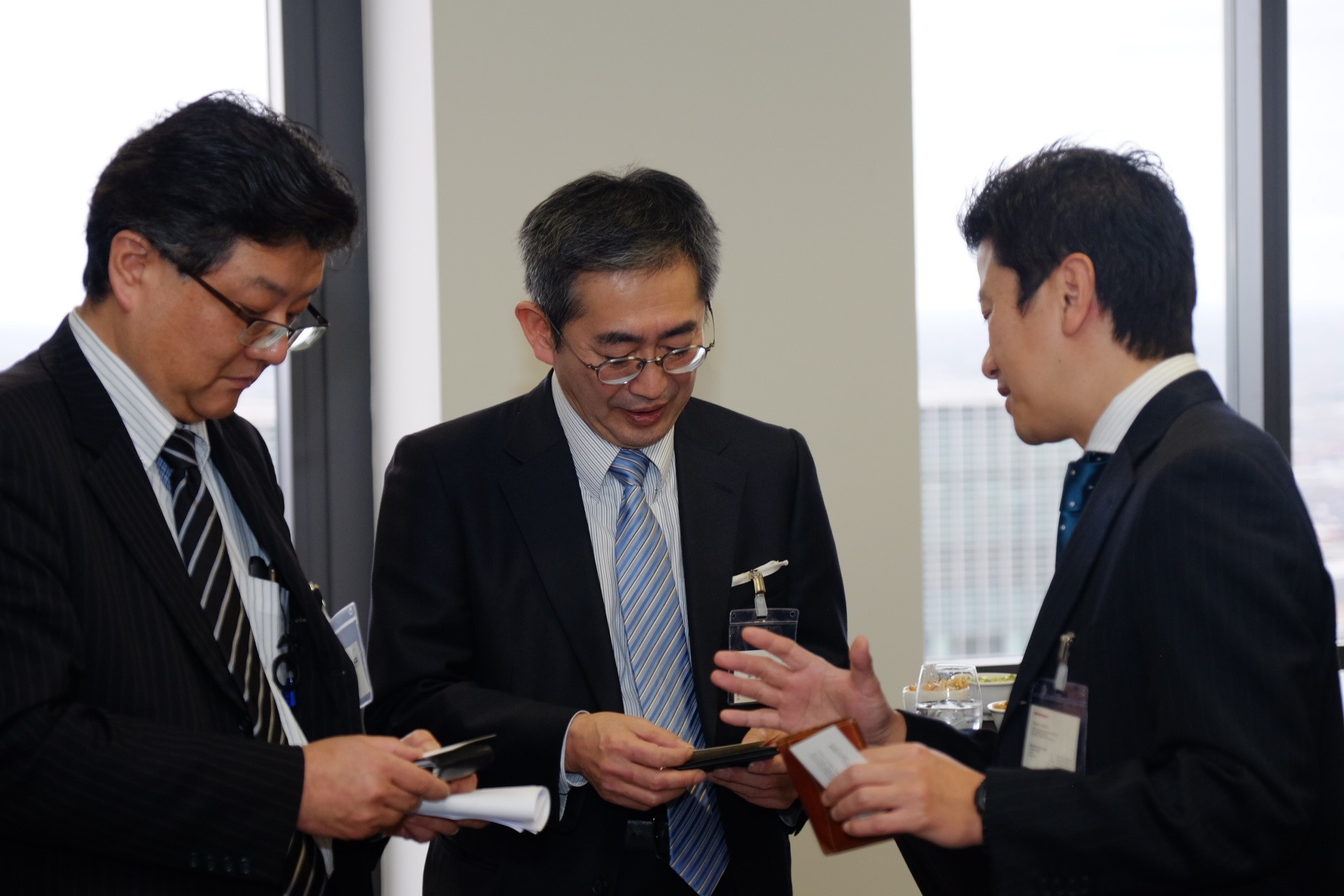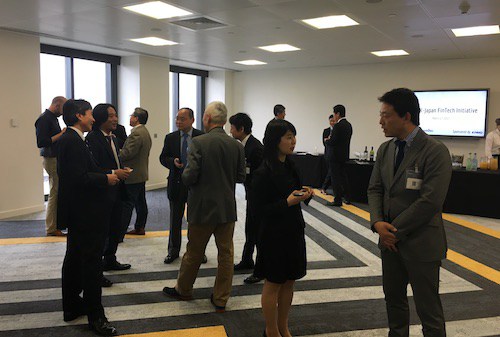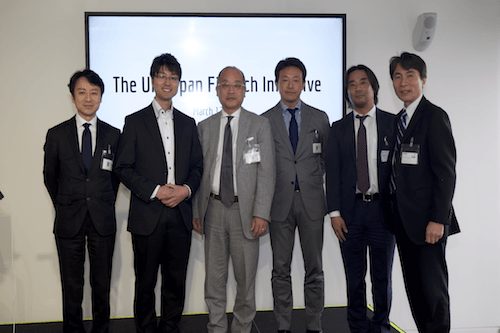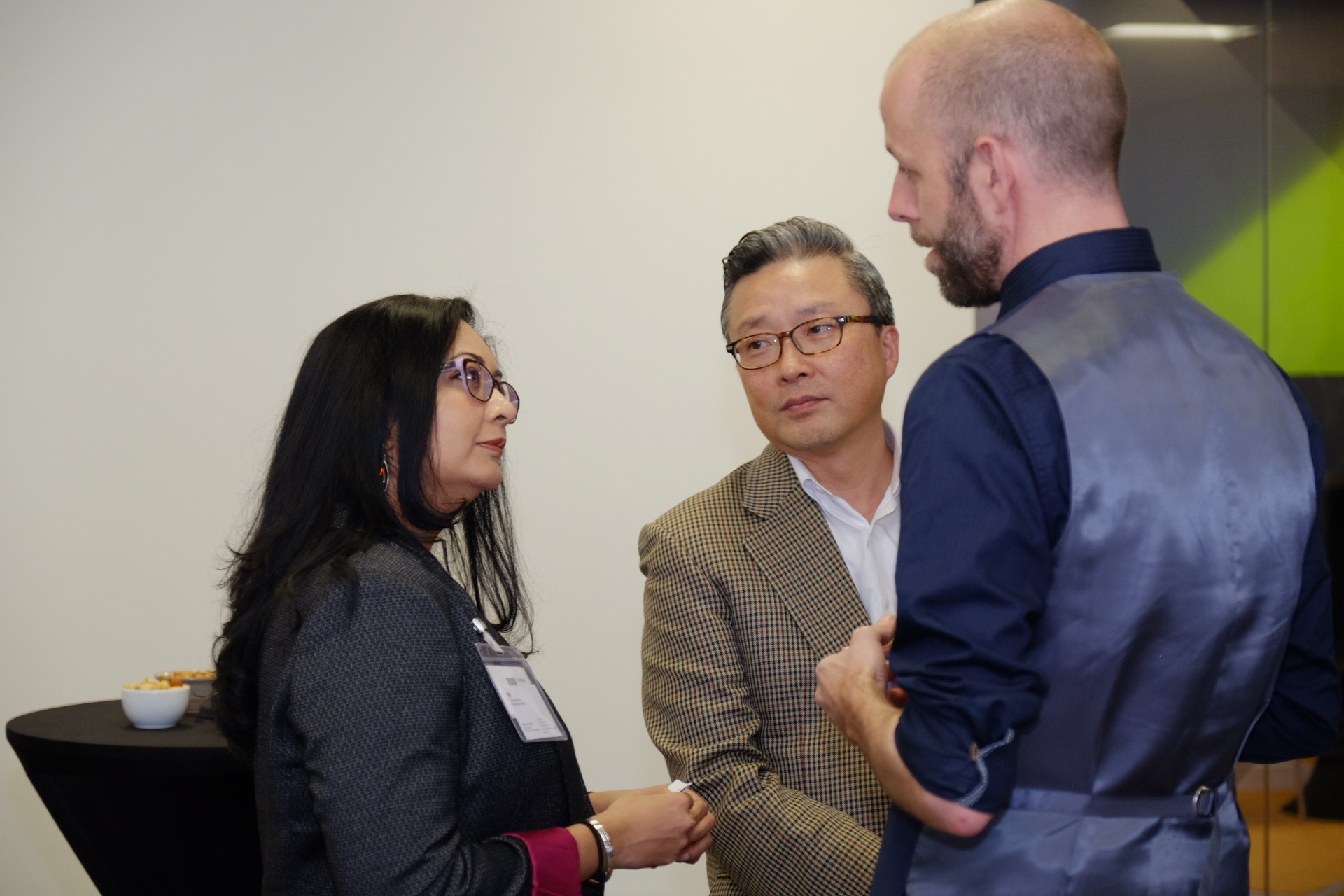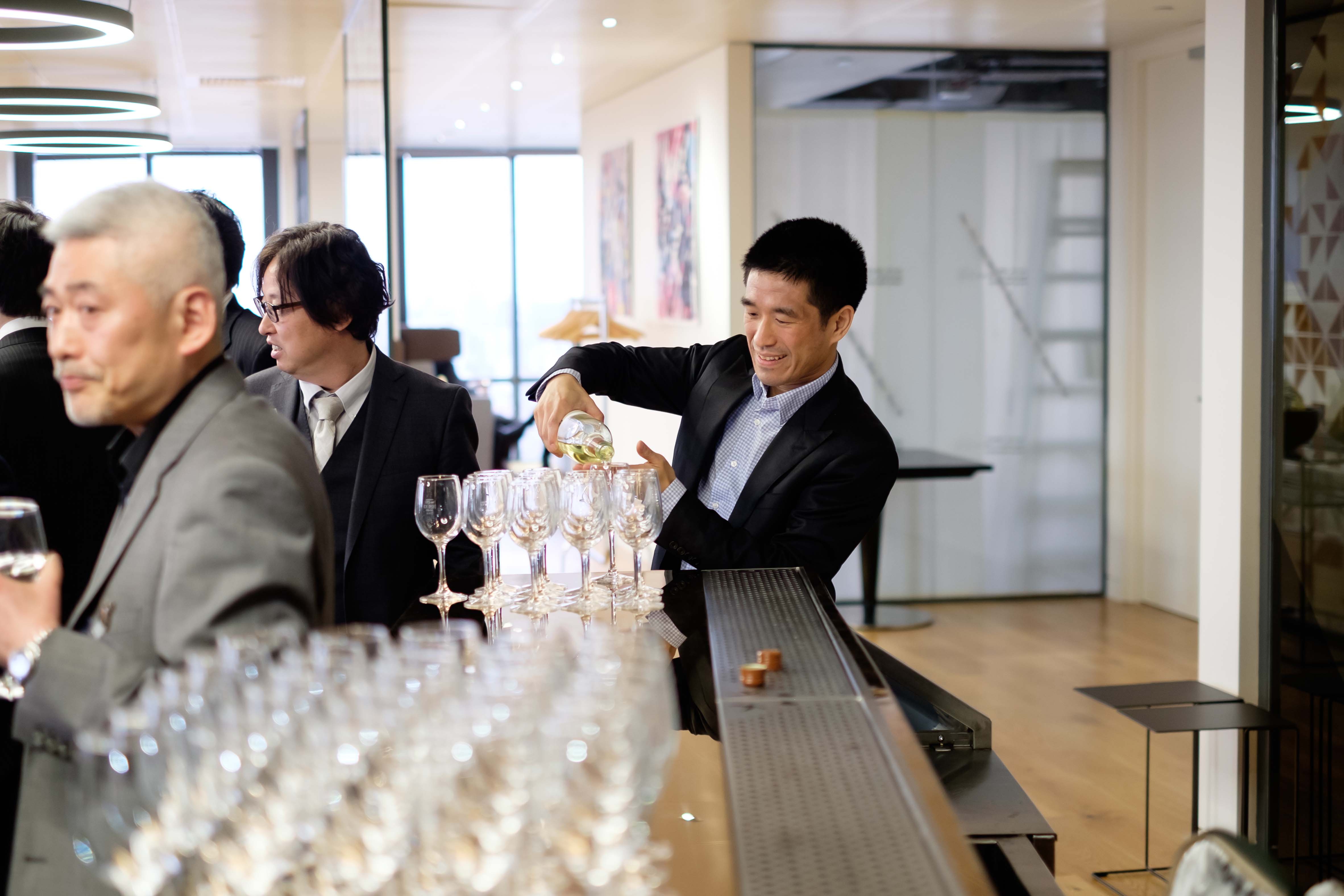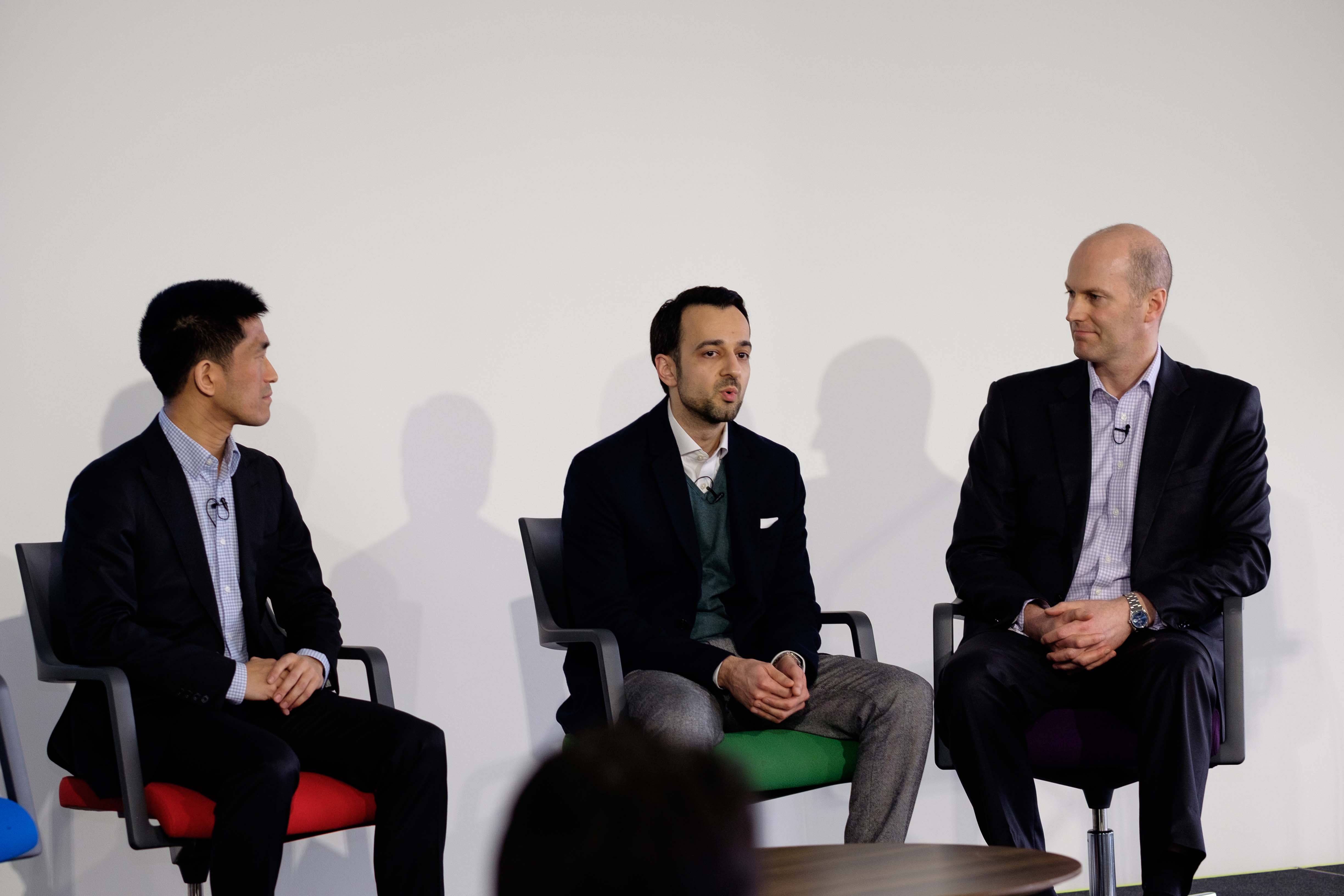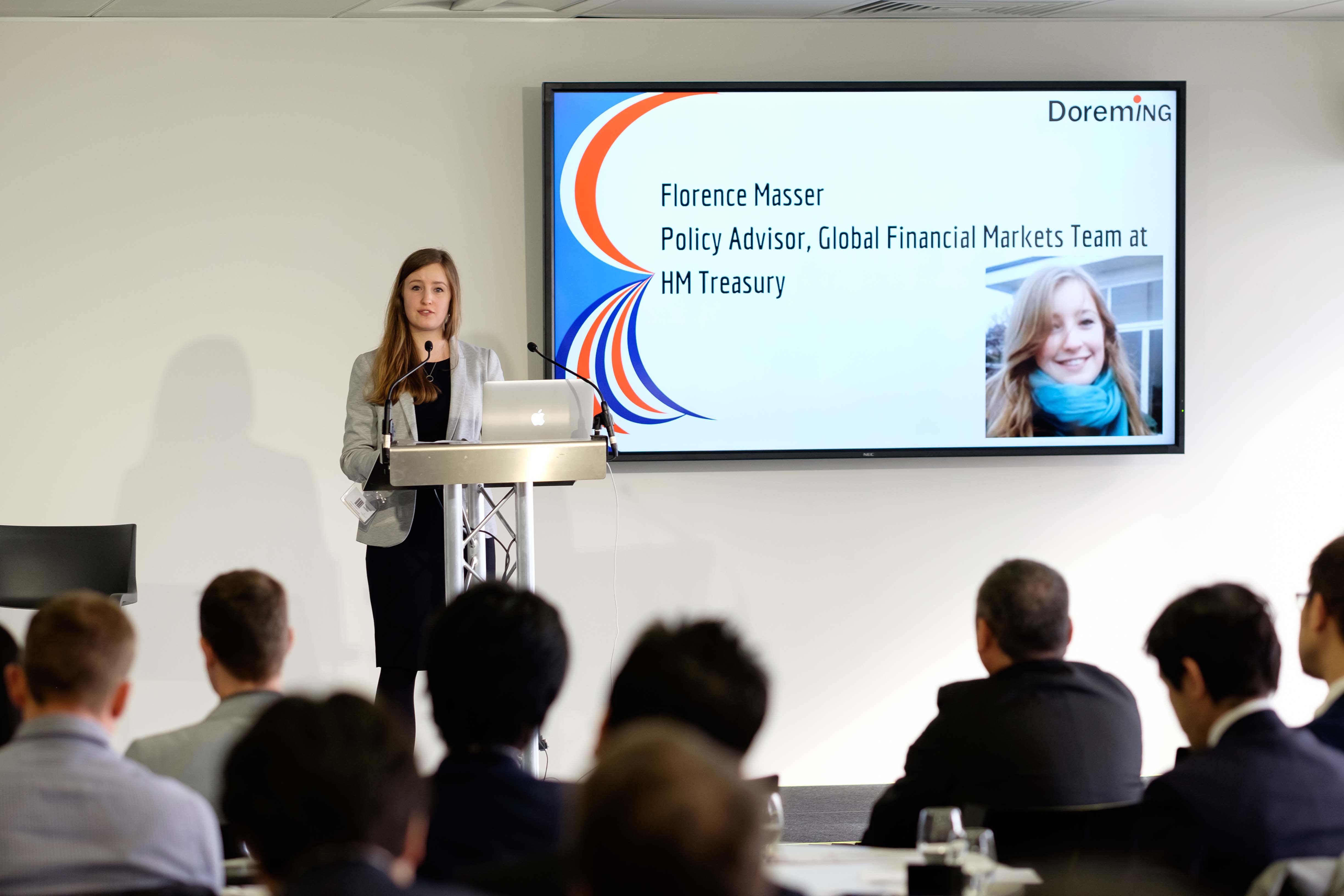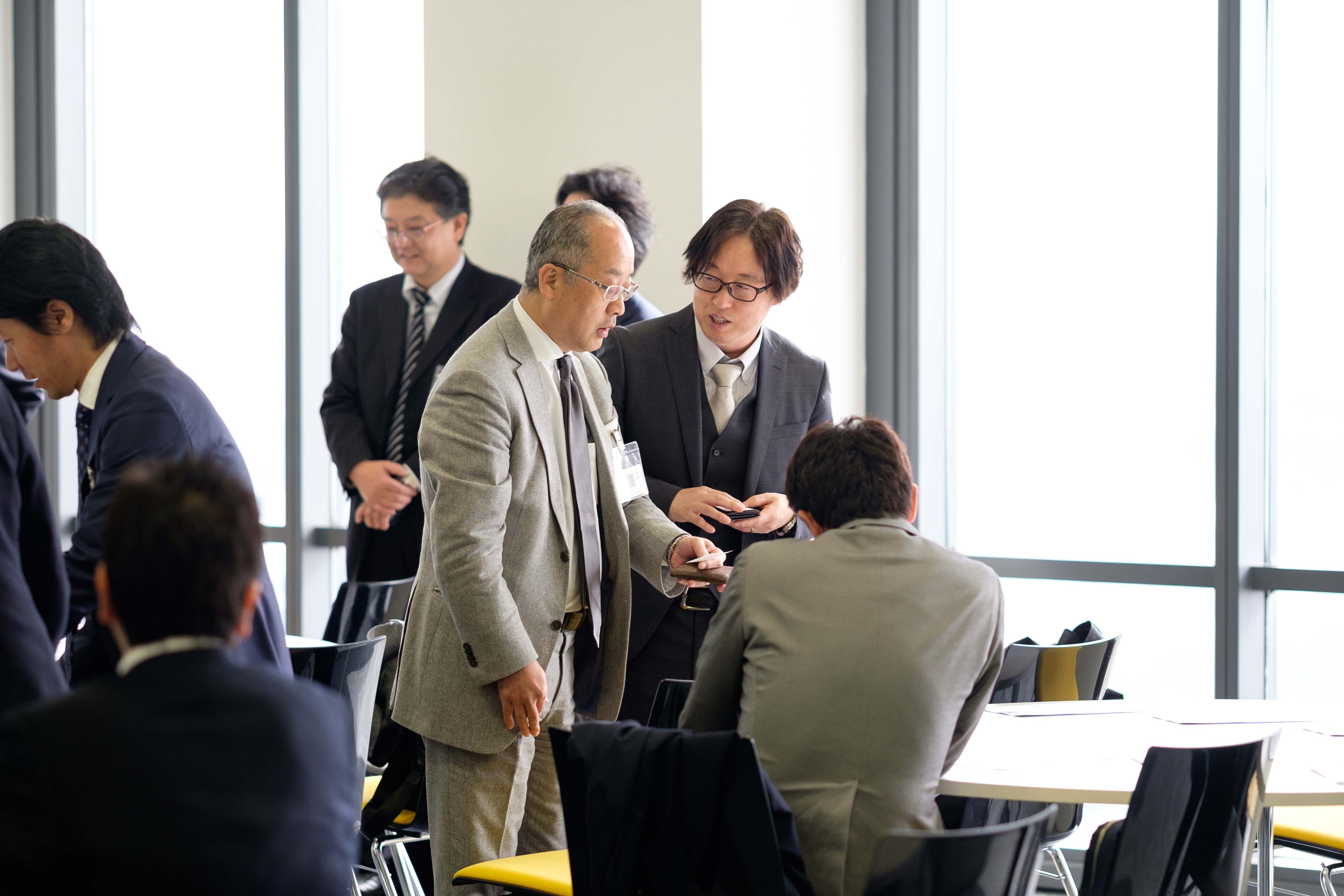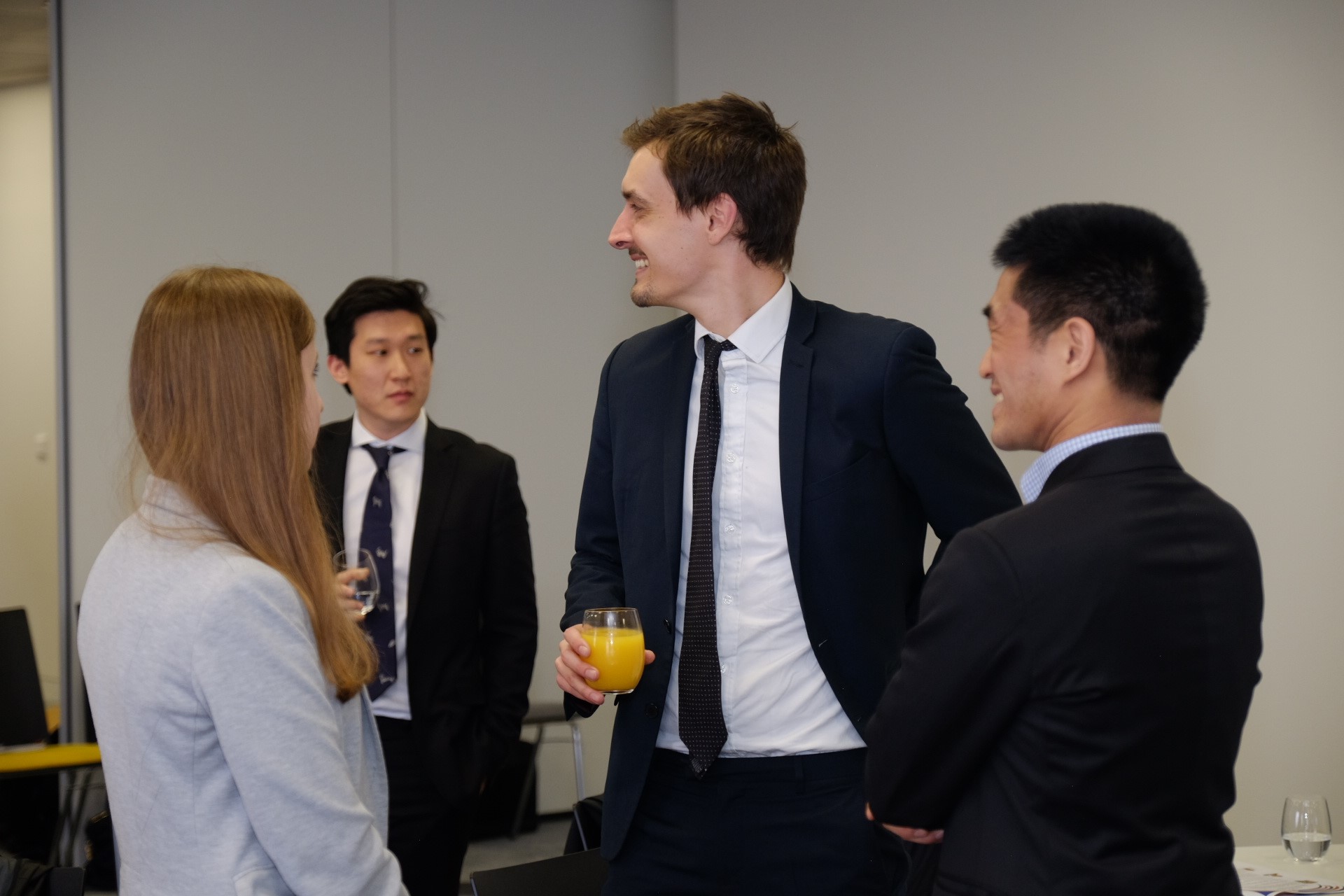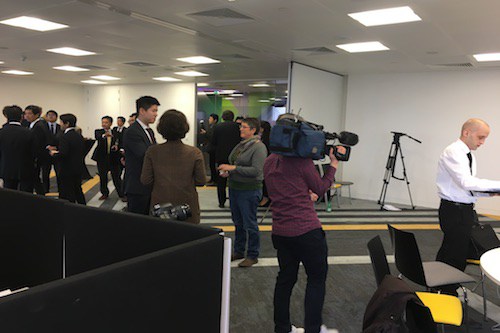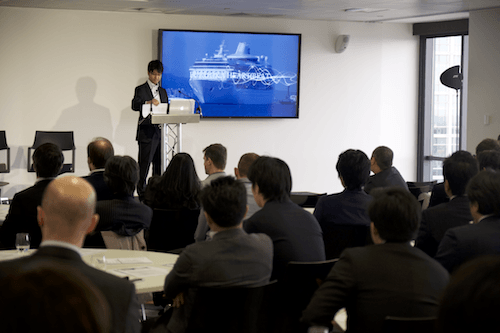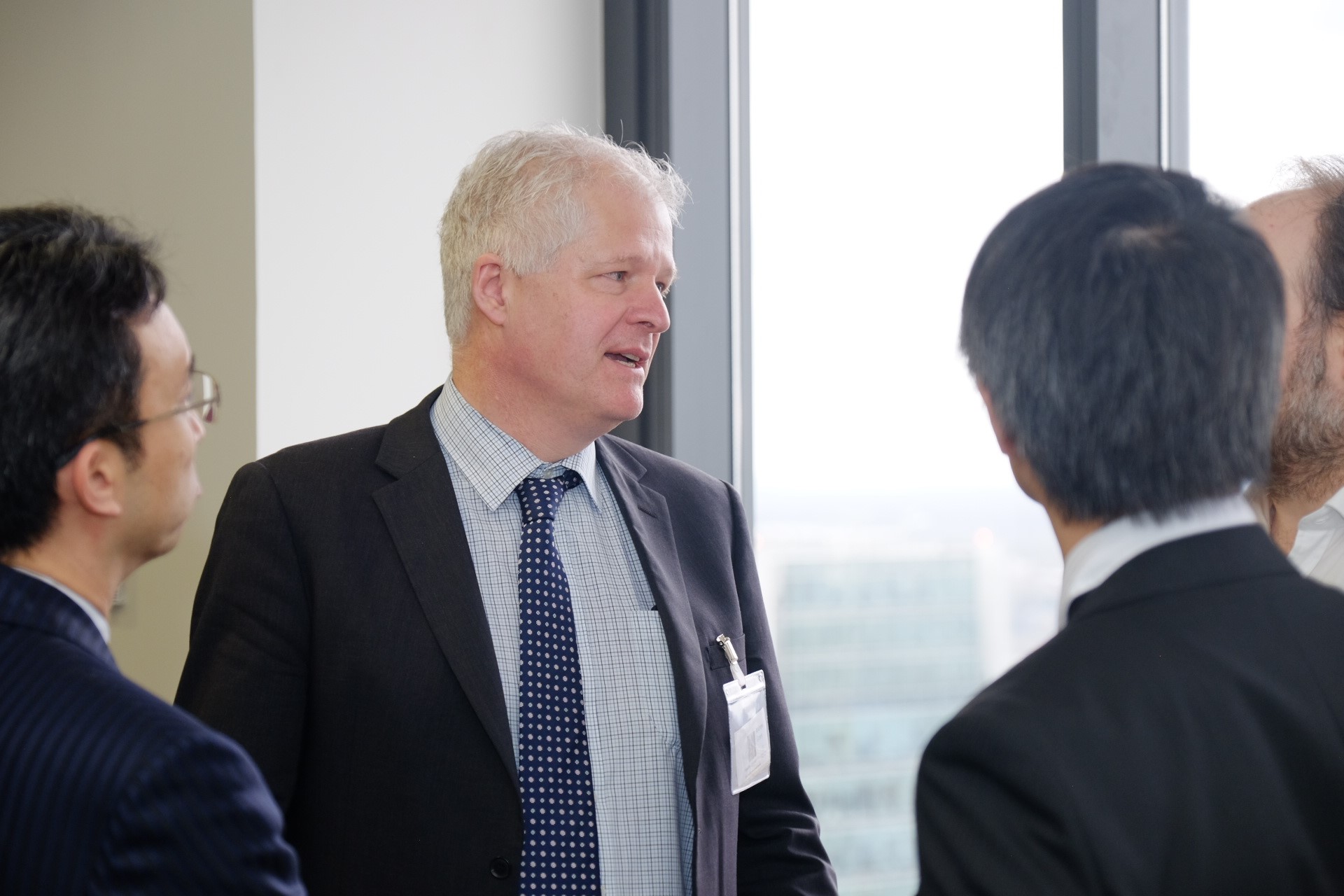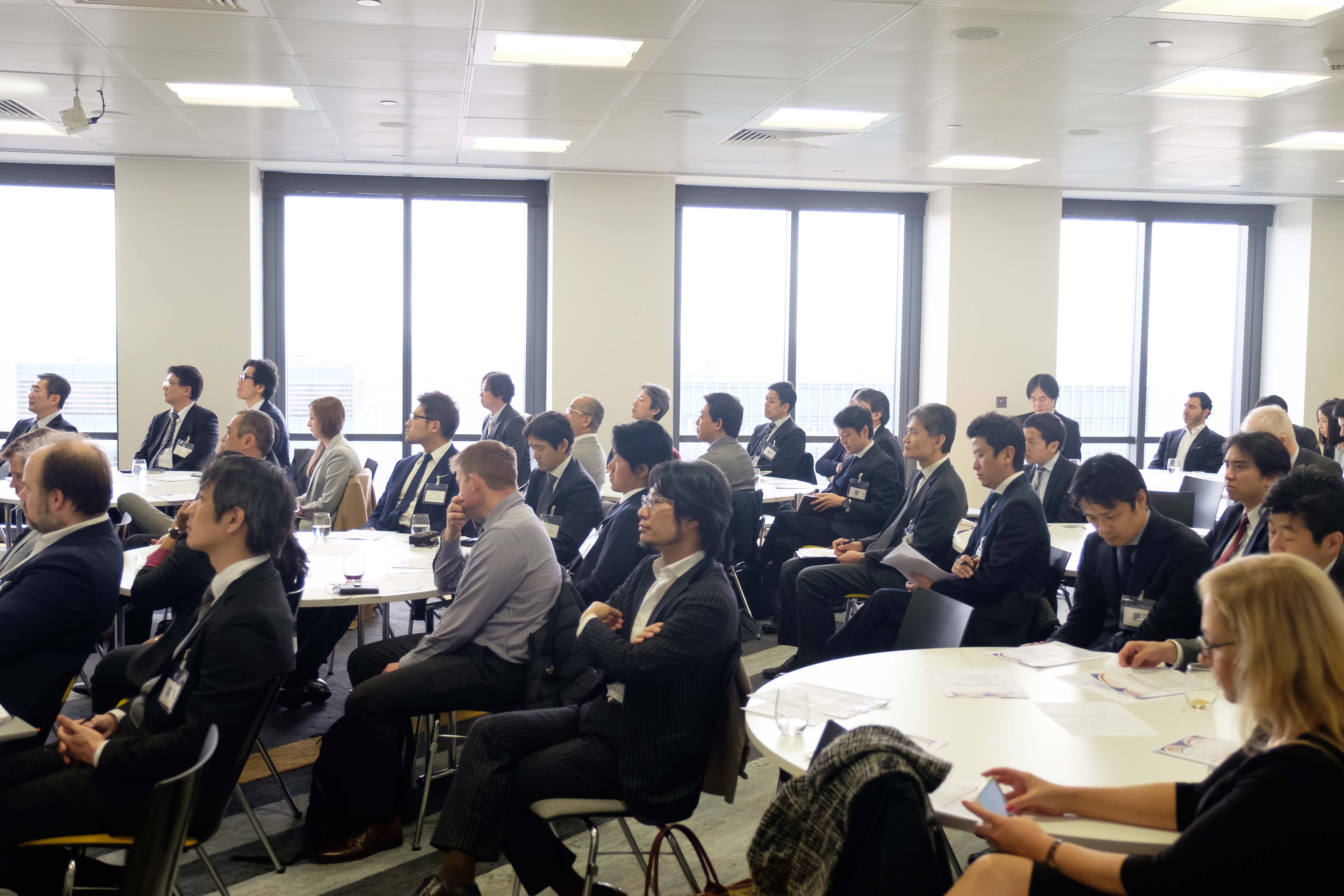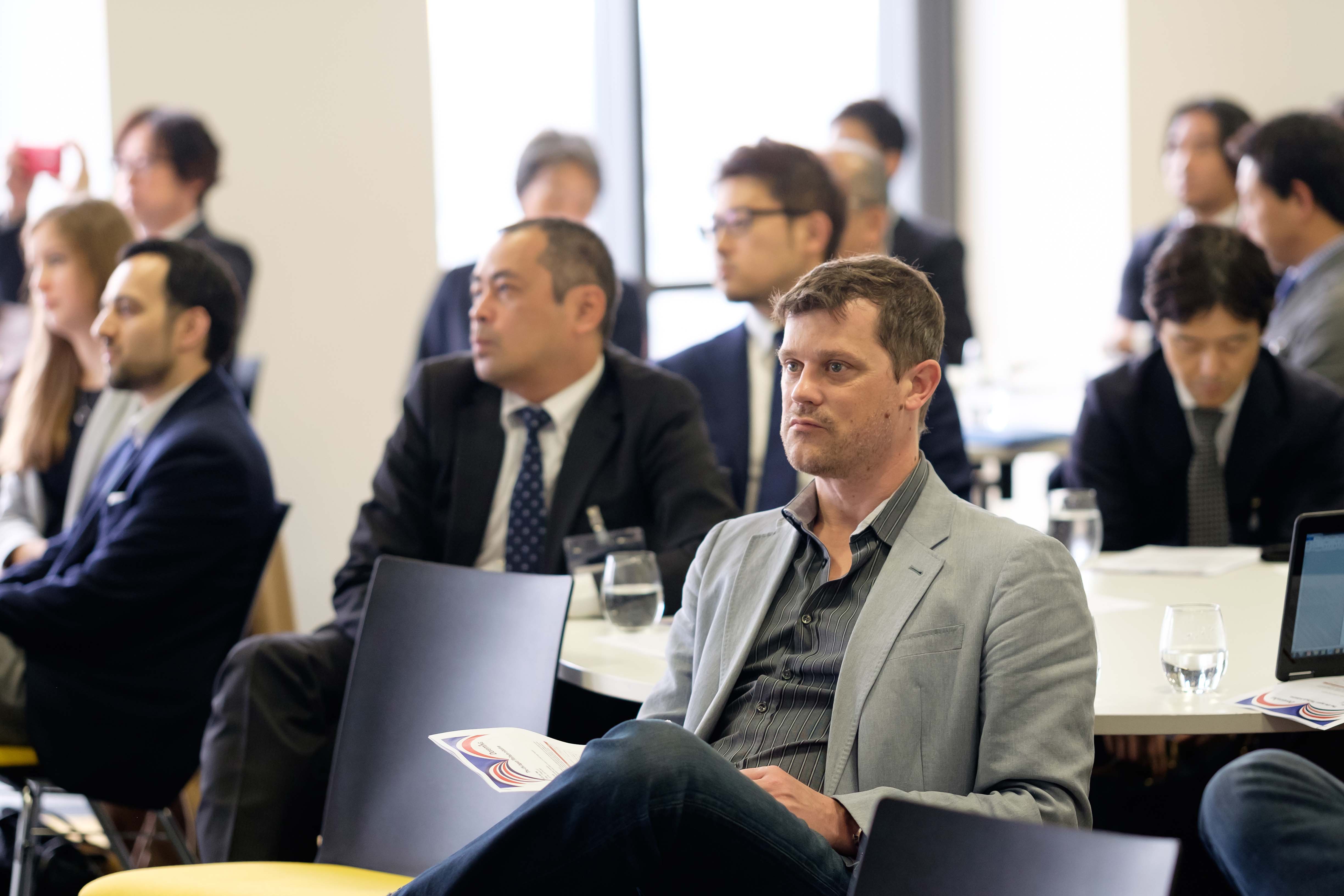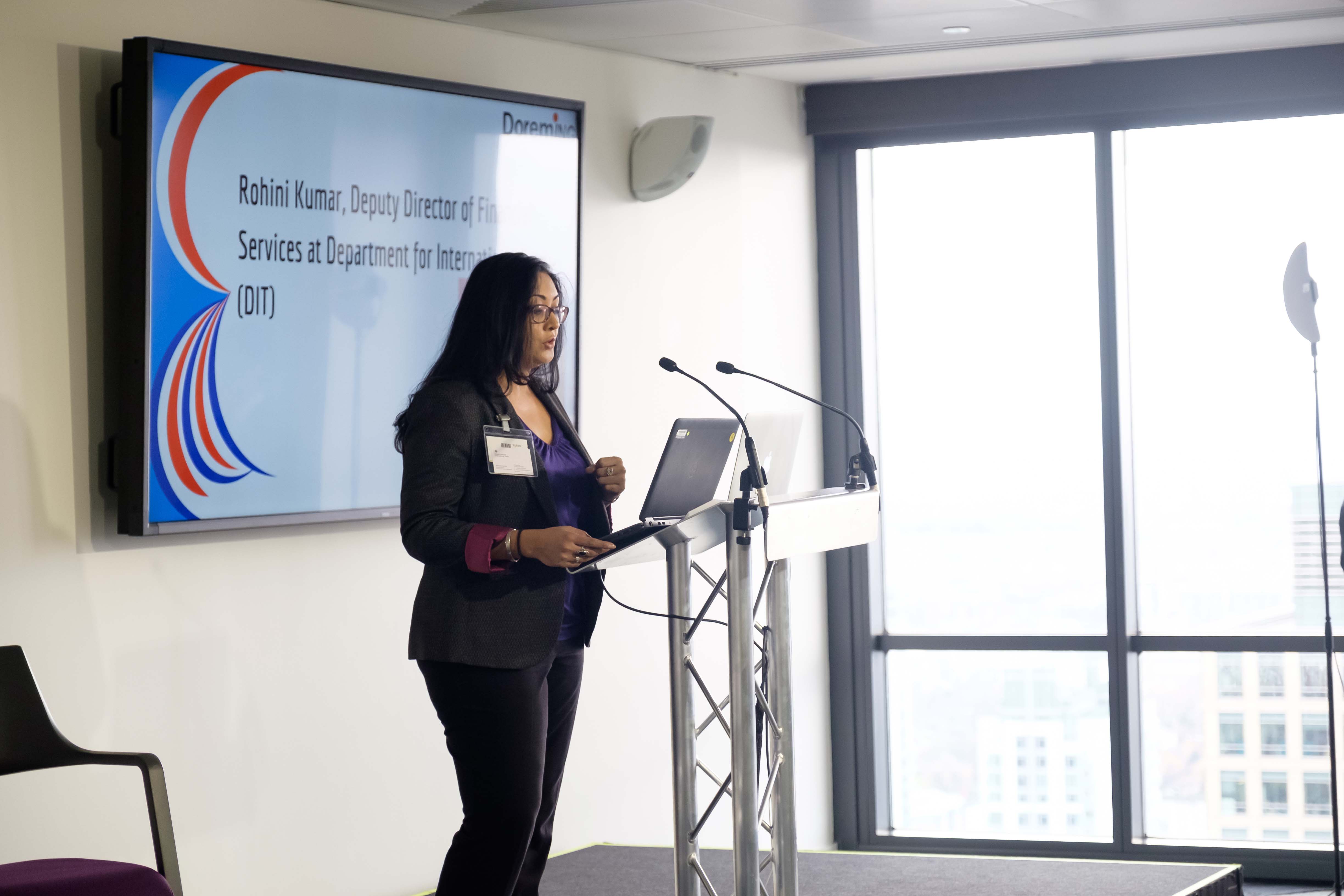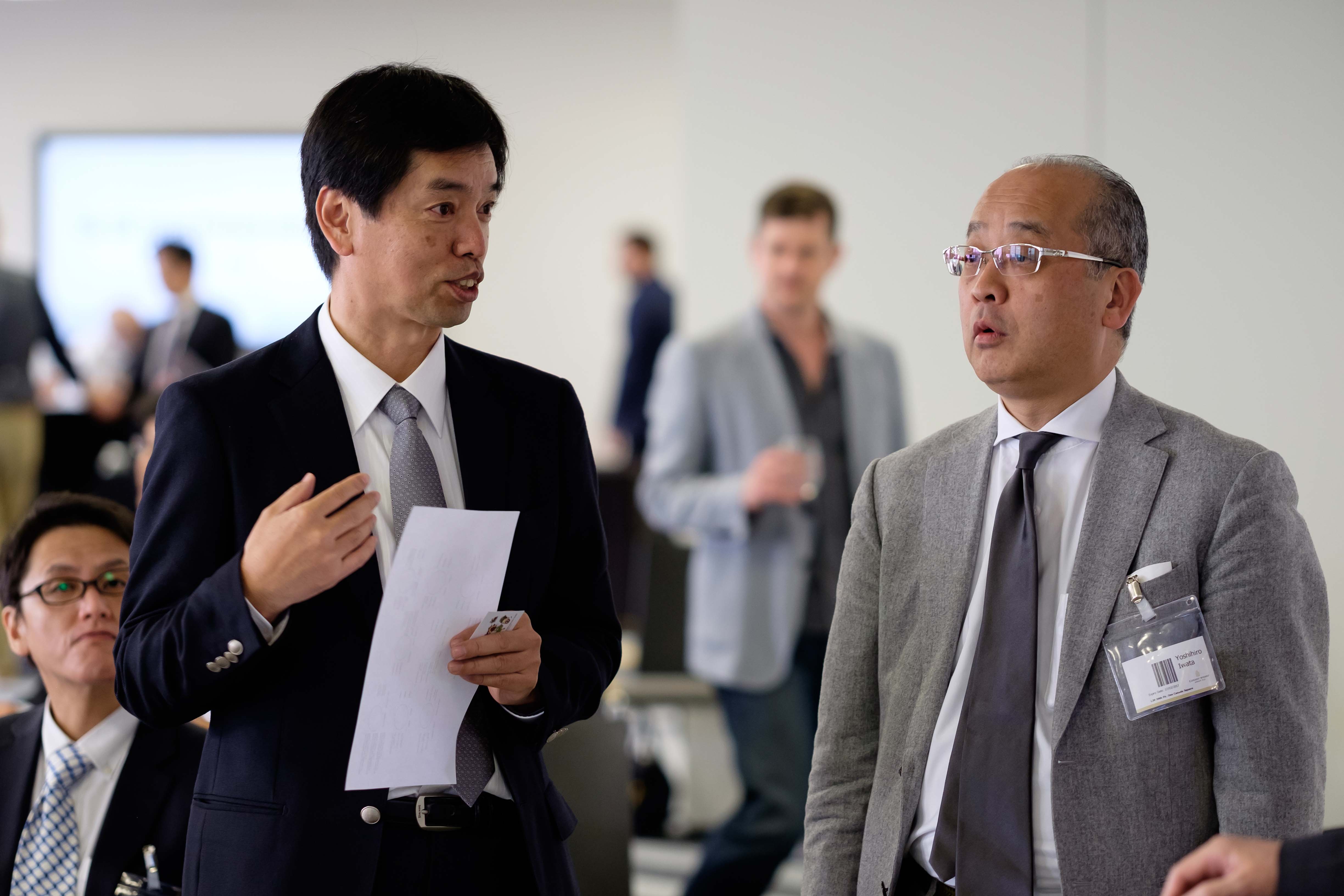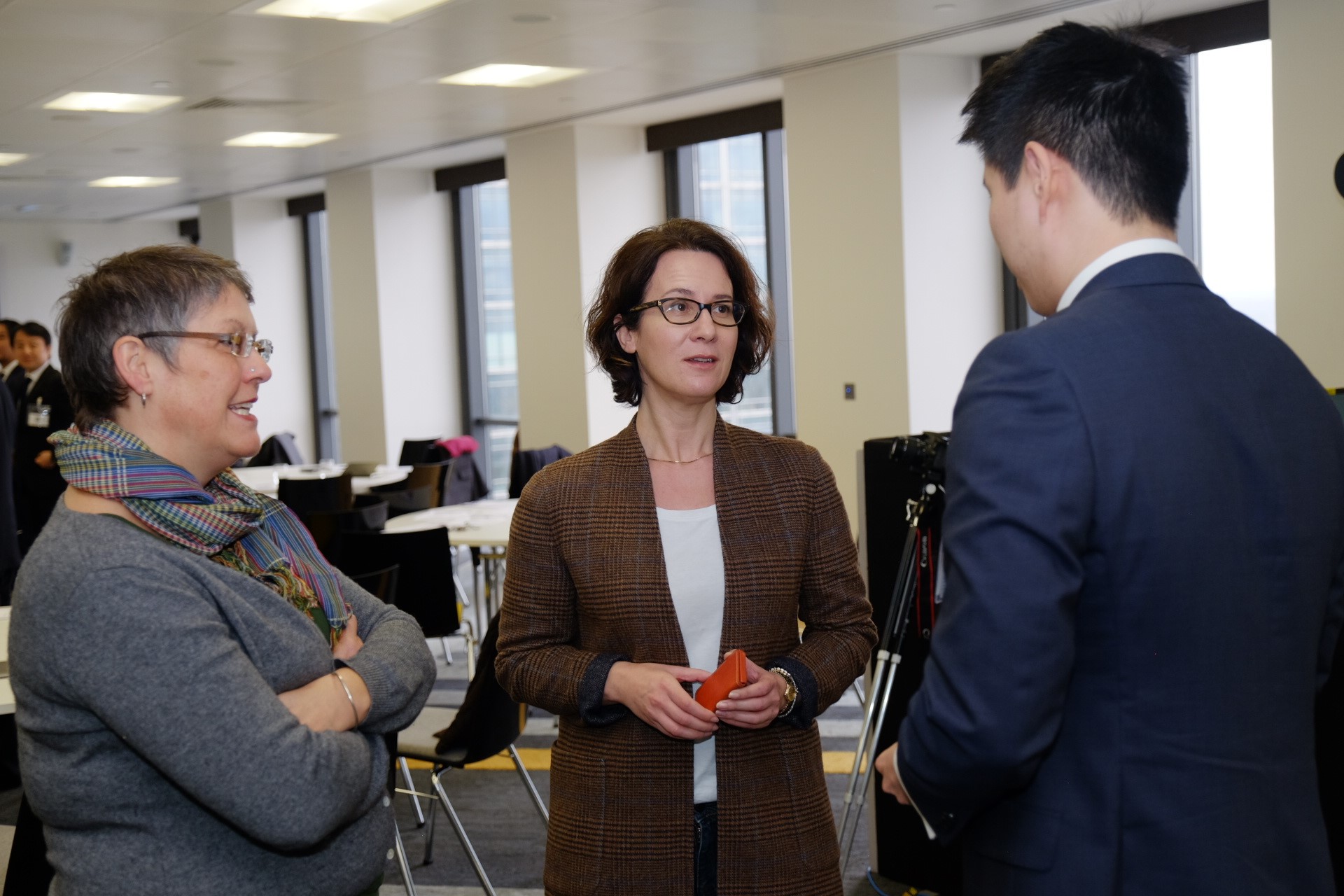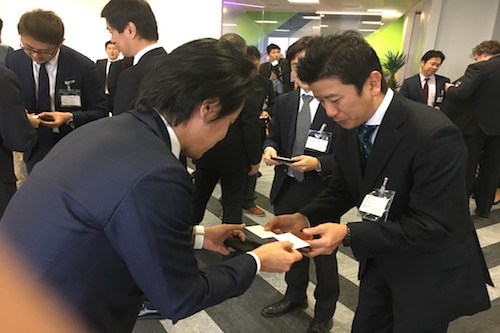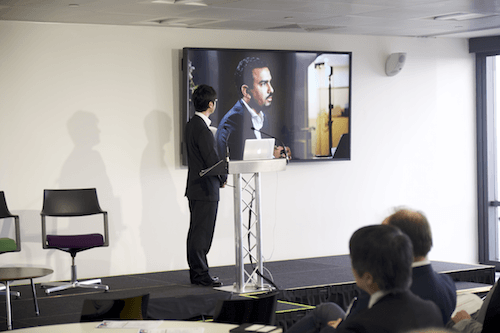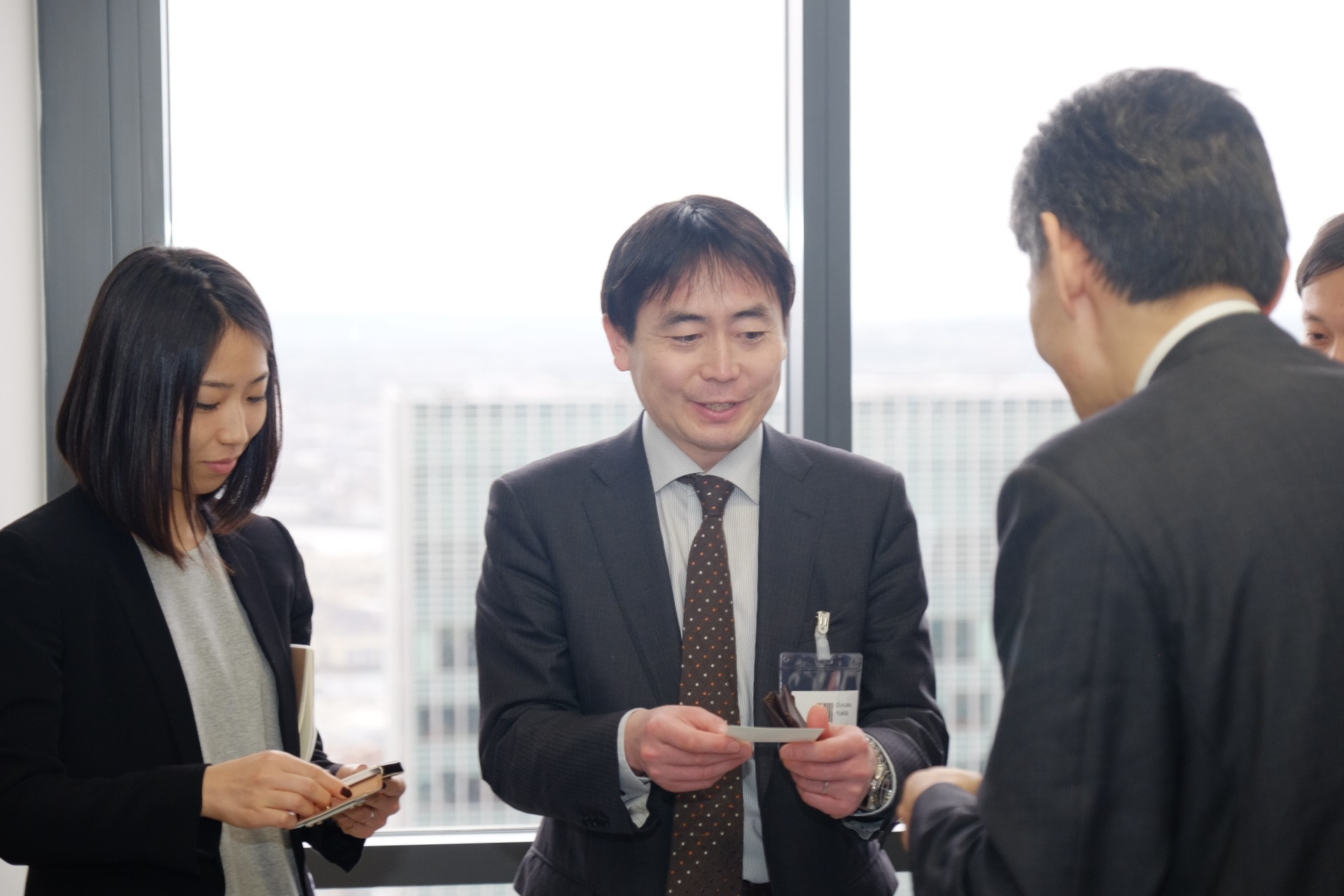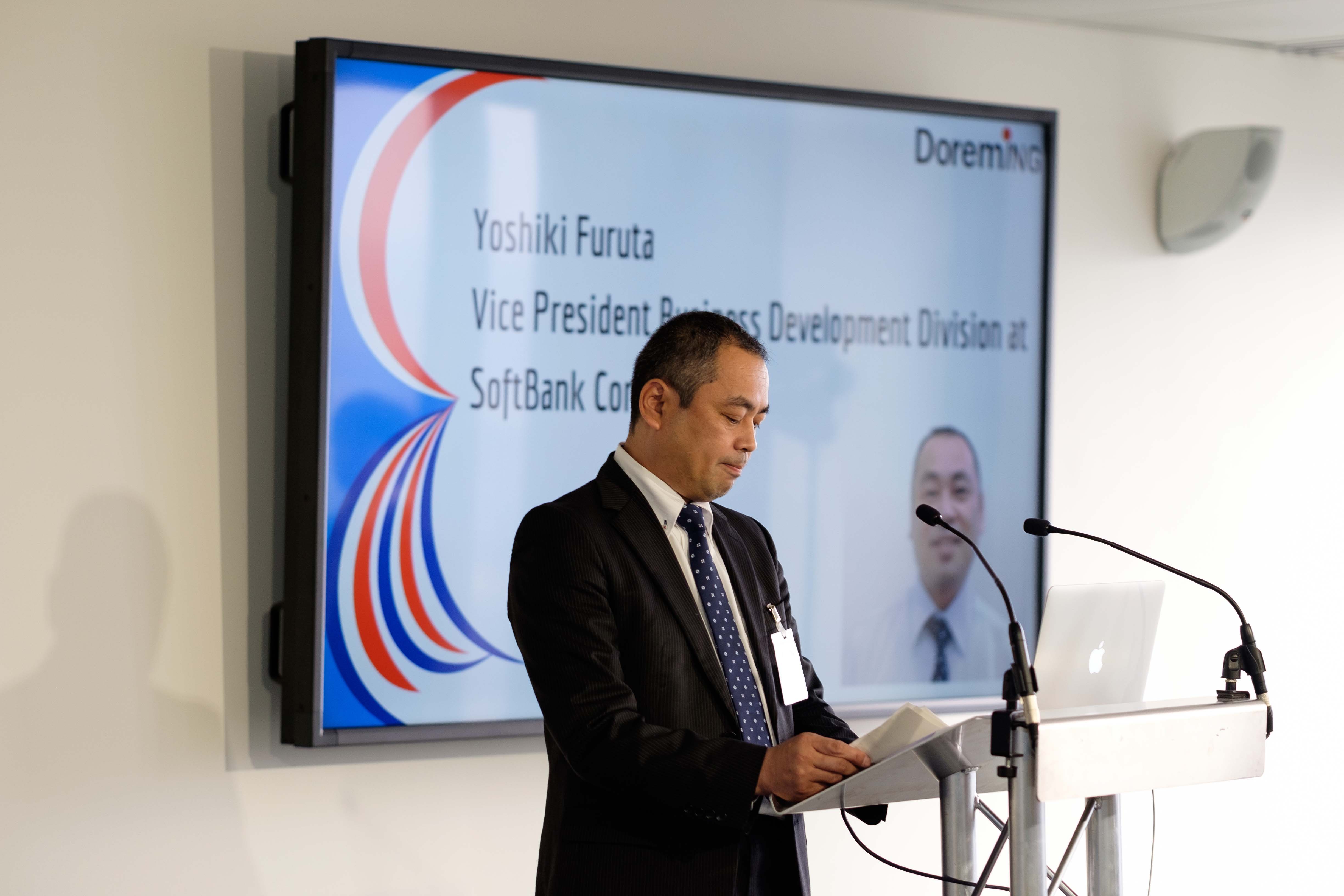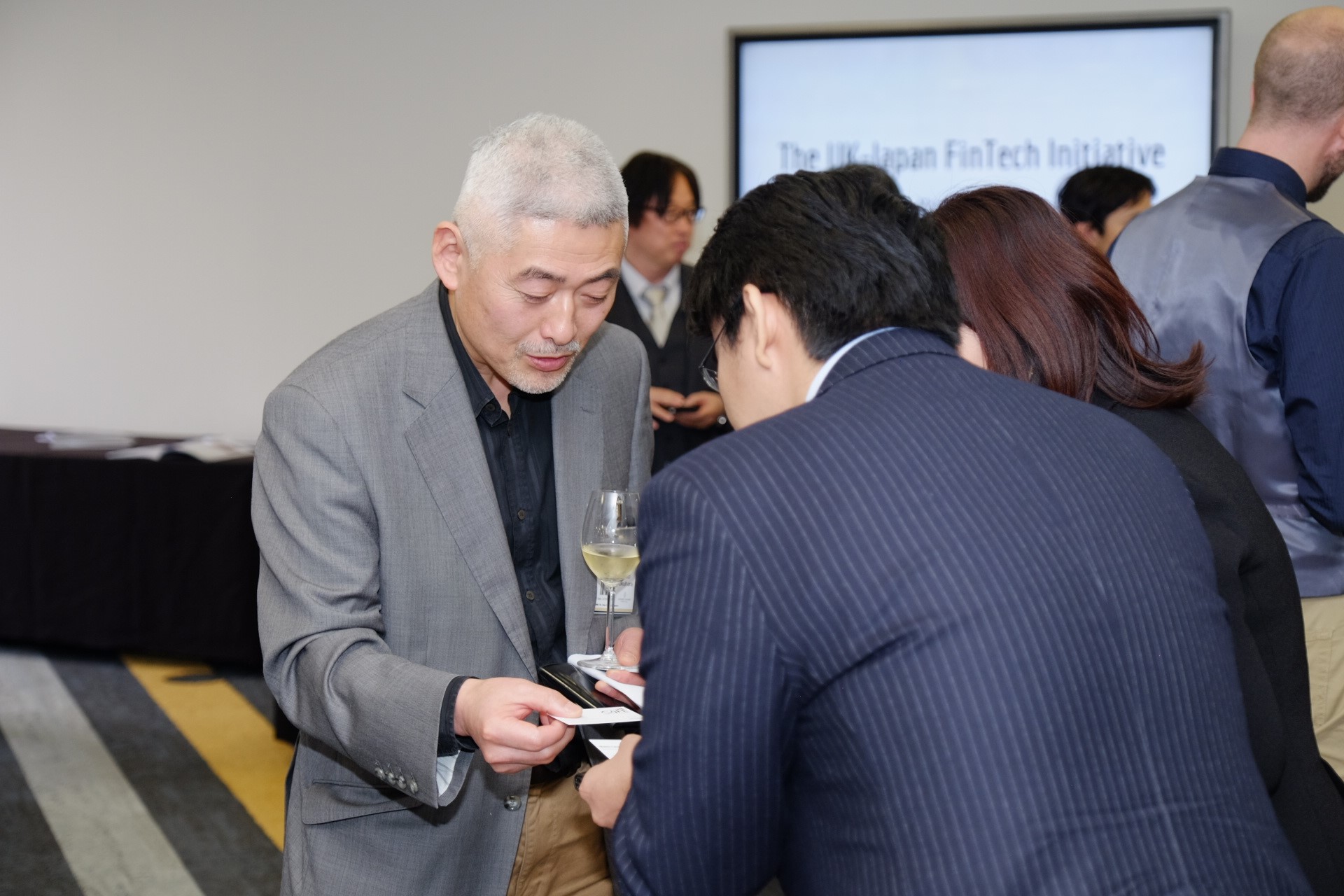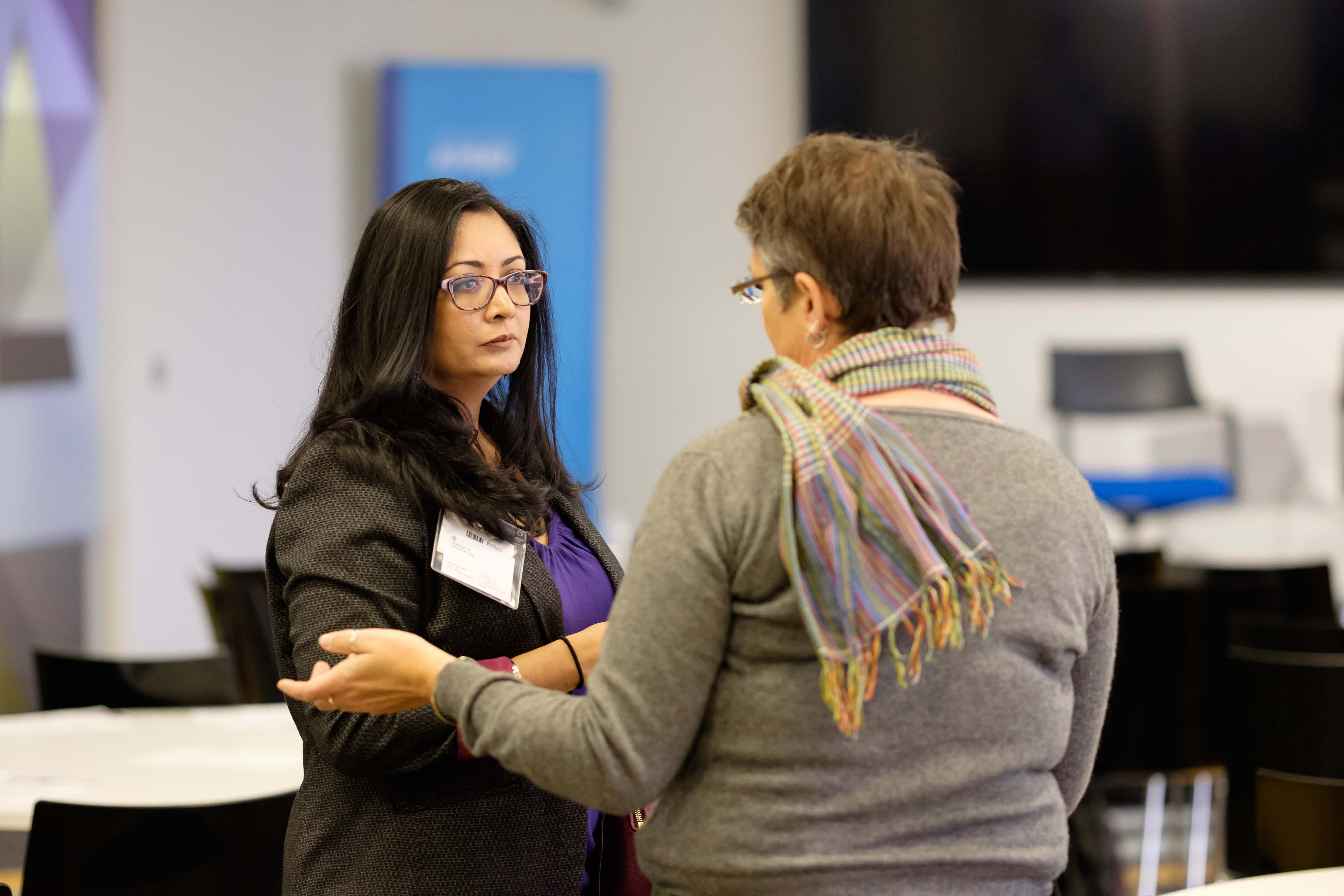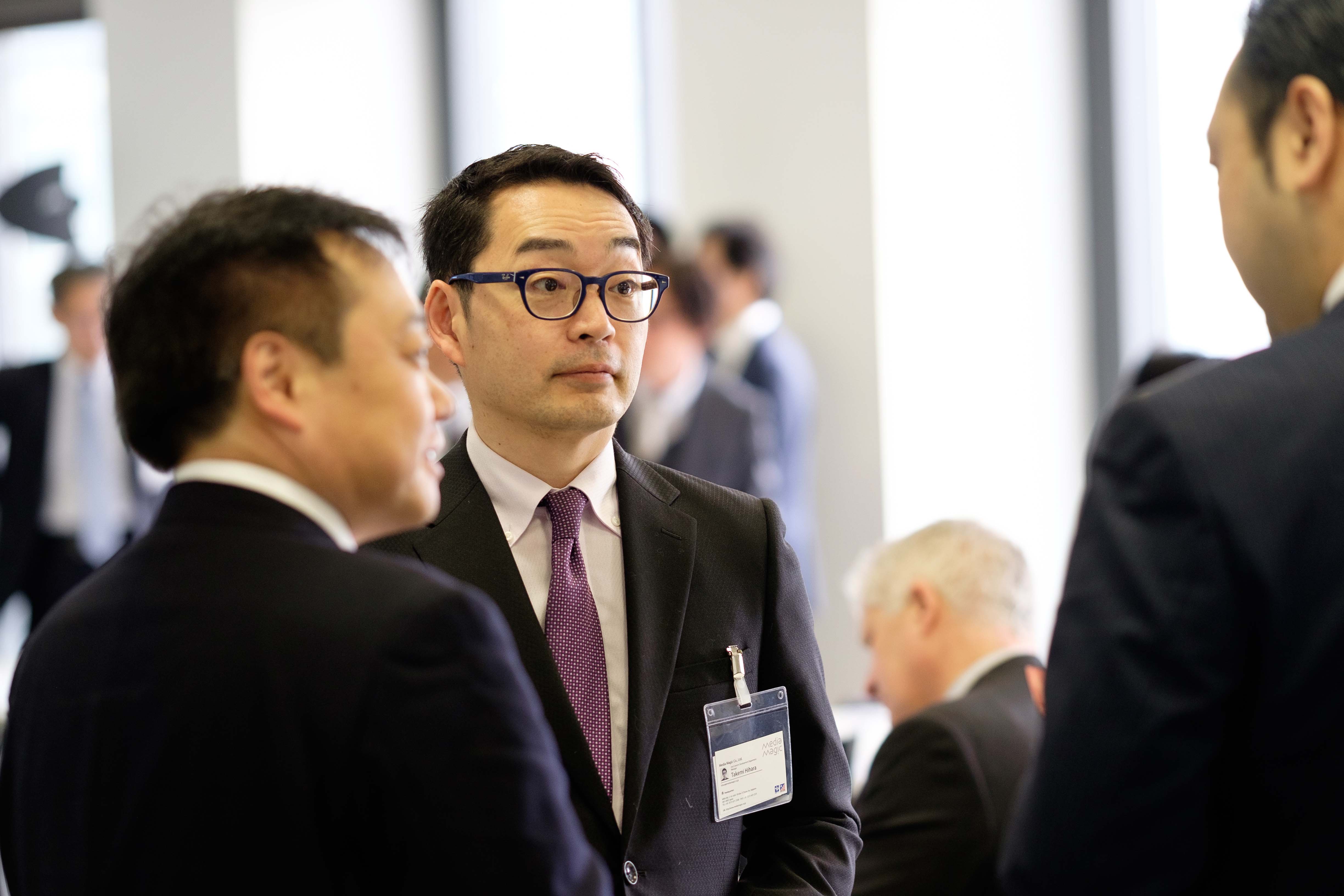 GUEST LIST (A to Z):
1 Antum Advisors
2 Capcom London
3 CDC Group
4 City of London Corporation
5 Department for International Trade
6 DOCOMO Digital
7 EY London
8 EY London
9 Financial Conduct Authority
10 FinTech Circle
11 Foundation for MultiMedia Communications
12 Fujitsu
13 Fujitsu
14 Hitachi Consulting
15 HM Treasury
16 Innovate Finance
18 Innovate Finance
18 ITOCHU
19 ITOCHU
20 Japan Embassy in the UK
21 Japan Embassy in the UK
22 Japan Embassy in the UK
23 Japan Embassy in the UK
24 JETRO London
25 JETRO London
26 JRI Europe Ltd.
27 KPMG
28 KPMG
29 Leeds University
30 Level 39
31 Level 39
32 London & Partners
33 Marubeni
34 Mediamagic
35 MKI
36 MKI
37 MKI
38 MKI
39 MKI UK
40 NESTA
41 Newton IT
42 NHK London
43 NHK London
44 NHK London
45 Nihon Unisys Group (including subsidiaries and affiliates of Nihon Unisys, Ltd.)
46 Nihon Unisys Group (including subsidiaries and affiliates of Nihon Unisys, Ltd.)
47 Nihon Unisys Group (including subsidiaries and affiliates of Nihon Unisys, Ltd.)
48 Nikkei London
49 Nomura
50 NTT DATA EMEA Ltd.
51 NTT DATA UK
52 Qurate
53 Reuters
54 Skwile.LTD
55 Skwile.LTD
56 SMBC Europe
57 SoftBank
58 SoftBank
59 SoftBank
60 SoftBank
61 SoftBank Telecom Europe
62 TYK International
63 TBS London
64 TBS London
65 The Banker
66 The Banker
67 The Framework
68 The Framework
69 The University of Tokyo
70 UK Department for International Trade
71 WorldRemit
72 XnTree
73 XnTree
74 XnTree
75 Yuki International Ltd